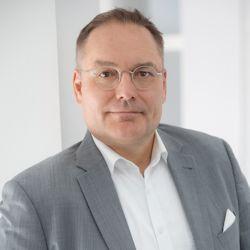 Olaf Bongwald
CEO
Olaf Bongwald has been the CEO of Valmet Automotive Group since July 2018. Since then, the 52-year-old top manager has been driving forward the implementation of the new corporate strategy: Building on his strong position as one of the world's leading contract manufacturer, Tier 1 system supplier of roof systems and sought-after engineering service provider, Valmet Automotive expands its business portfolio with the target to establish Valmet Automotive as leading service provider in electromobility.  Olaf Bongwald joined Valmet Automotive from American Axle where he has acted as President, Driveline Europe. Previously Mr. Bongwald has served Magna for 18 years and has held there several senior business leadership positions. Most recently he was responsible for Magna Electronics globally and was part of the global senior leadership team of Magna Powertrain.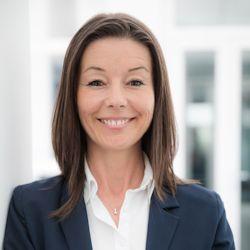 Charlotte Caswell
SVP Group HR
Charlotte Caswell has been Senior Vice President Group HR since January 1, 2019. Prior to joining Valmet Automotive, Charlotte Caswell who is of British origin, has held numerous management positions covering HR strategy, talent management, HR administration and leadership. Charlotte Caswell has worked for more than 7 years in the automotive industry focusing on human resources for some of the leading Tier 1 suppliers, like American Axle Manufacturing.
Developing Valmet Automotive as one global company, with a common strategy, a common corporate culture and common standards on processes, procedures and tools is a key priority for Charlotte Caswell and the Management Team. Charlotte Caswell will promote the group idea, while supporting the four business lines on HR.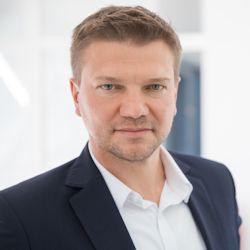 Remigiusz Grześkowiak
SVP Roof & Kinematic Systems
Remigiusz Grześkowiak has been working for Valmet Automotive since 2012 starting as a plant manager at the Zary plant manufacturing roof systems and kinematic systems for the automotive industry. In 2018 he was put in charge of the entire Roof & Kinematic Systems business line, that has operations both in Poland and in Germany. Before joining Valmet Automotive, Grześkowiak occupied several process development and product and process quality related positions at Dr Schneider Automotive in Poland for over ten years. Grześkowiak has studied industrial engineering and electronics both in Poland and Germany.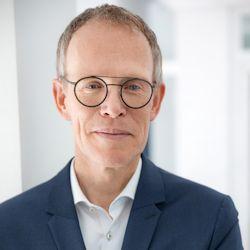 Christian Kleinhans
SVP Group Business Development
Christian Kleinhans joined Valmet Automotive Group from Berylls Strategy Advisors in July 2017. Initially he served as Senior Advisor Business Development before starting as Senior Vice President Group Business Development in January 2018. The graduate industrial engineer began his career in research and development at Daimler in 1993. In 1997 he moved into the top management consulting business and was with Oliver Wyman for nearly 14 years, becoming Partner of the Global Automotive Practice. At the end of 2010, he founded the top management consulting company Berylls Strategy Advisors. His main focus has been on company strategy and new business designs for the automotive industry. Since 2008, Kleinhans has been intensively involved with electromobility and the resulting disruptive impact on the automotive industry.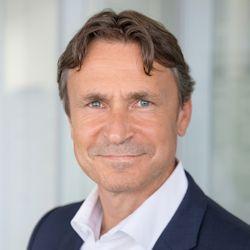 René Kohl
SVP Group ICT
René Kohl is since September 1, 2019, the Senior Vice President Group ICT. Kohl started his career in the ICT industry at SAP AG in Walldorf. He worked there for a total of around eight years in automotive consulting and was also responsible for several international projects. In 2007, he joined Magna International as Senior Program Manager, before founding the PMOKP (Project Management Organization Kohl + Partner) in October 2013. There he was the managing director until his move to Valmet Automotive. René Kohl has degrees both in business and political economics and has a PMO certificate in project management.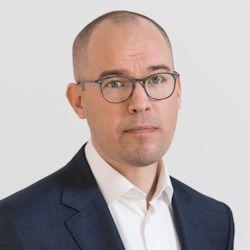 Jaakko Liljeroos
Group General Counsel
Jaakko Liljeroos started as the Group's General Counsel in September 2020. Before joining Valmet Automotive, he has worked as an in-house lawyer for ten years, most recently as General Counsel of Cramo Plc and Lead Counsel of Stora Enso's Consumer Board division. In the beginning of his career, Liljeroos worked for four years as an Associate at Castrén & Snellman Attorneys focusing on M&A and private equity transactions. Liljeroos is responsible for the Group's legal function and acts as a secretary to the Valmet Automotive's Board of Directors.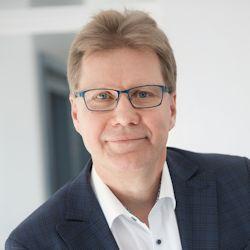 Jyrki Nurmi
SVP EV Systems
Jyrki Nurmi is the Senior Vice President for EV Systems and is in charge for the Electric Vehicles business line of Valmet Automotive Group. Nurmi has worked for the Group for over 30 years, and his strong executing power and long experience in the international networks and cultures has put him in charge of some of the most important production projects in Valmet Automotive history with clients like Porsche, Fisker and Daimler. Nurmi's core knowhow covers the fields of manufacturing engineering, productions processes and their development. Since starting production at its first battery plant in Salo in 2019, Valmet Automotive, under Nurmi's leadership, has established two more battery plants, one in Uusikaupunki, Finland and a third one in Kirchardt, Germany. In the summer of 2022, Valmet Automotive surpassed the mark of one million battery systems produced. Nurmi has studied engineering and has complemented his knowhow by an MBA degree.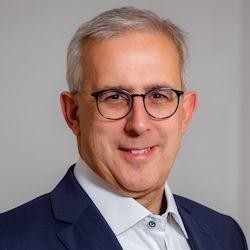 Dr. Peter Ohm
SVP Operational Planning & Sustainability
Dr. Peter Ohm took over the position as Senior Vice President Operational Planning & Sustainability within Valmet Automotive Group on August 1, 2022. Dr. Ohm studied mechanical engineering at the University of Dortmund and received his doctorate there at the Chair of Manufacturing Engineering. The Westphalian has many years of management experience at renowned companies in automotive and environmental industries. Prior to joining Valmet Automotive, Dr. Ohm was the COO and CTO of Johann Borgers, an automotive Tear 1 supplier for interior and exterior textile parts, and also formerly the COO of the wind gearbox division Winergy at Flender.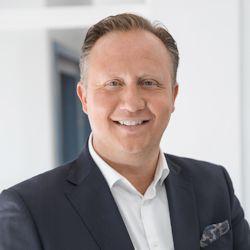 Pasi Rannus
SVP Manufacturing
Pasi Rannus is leading the Vehicle Contract Manufacturing business line since 2018. His career within the automotive has lasted for over 20 years during which he has excelled in manufacturing engineering and process development, which present Valmet Automotive core knowhow in manufacturing. During his career he has been relocated for several years both to Germany and the United States managing the intercompany relationships with the customers and developing supplier chain activities. In the United States Rannus established a subsidiary for Valmet Automotive. Rannus is known for being a very approachable, hands-on leader, whose engagement in the field and with the company is greatly appreciated by customers and colleagues. Rannus has a degree in engineering and an MBA from the University of Turku.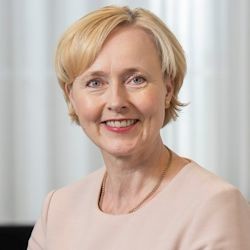 Petra Teräsaho
CFO
Effective March 1, 2023, Petra Teräsaho took over the position as Chief Financial Officer. She has previously worked as the CFO at Enfo Group. Prior to that, she has worked as SVP Group Controller at Stora Enso, VP Group Controller at Outotec and has had several leadership positions at Nokia, including five years as the CFO for the Nokia Mobile Phone business in India. Petra is also a board member at F-Secure and Paulig. During the past five years she has specialized in finance digitalization, robotics, AI solutions, advanced data analytics and how these changes the role of finance professionals. Another topical area is the financial aspect of sustainability. Petra holds Master's degree in Economics from Helsinki School of Economics and Business Administration.