Sustainable development.
Our future.
Valmet Automotive management has identified sustainable development as a corporate priority. Therefore, we started systematic work defining the sustainable development goals and the measures to achieve them.
We look both at the direct impacts of our operations and the value we create for society, our customers and our supplier network.
Read more to explore our sustainability strategy and how we aim to build a truly green world by providing sustainable services and systems in e-mobility and renewable energy storage.
Valmet Automotive's sustainability strategy was released in September 2021. Our strategy leans on three themes:
Respecting planetary boundaries
Strengthening integrity and dignity within the organization
Ensuring profitable business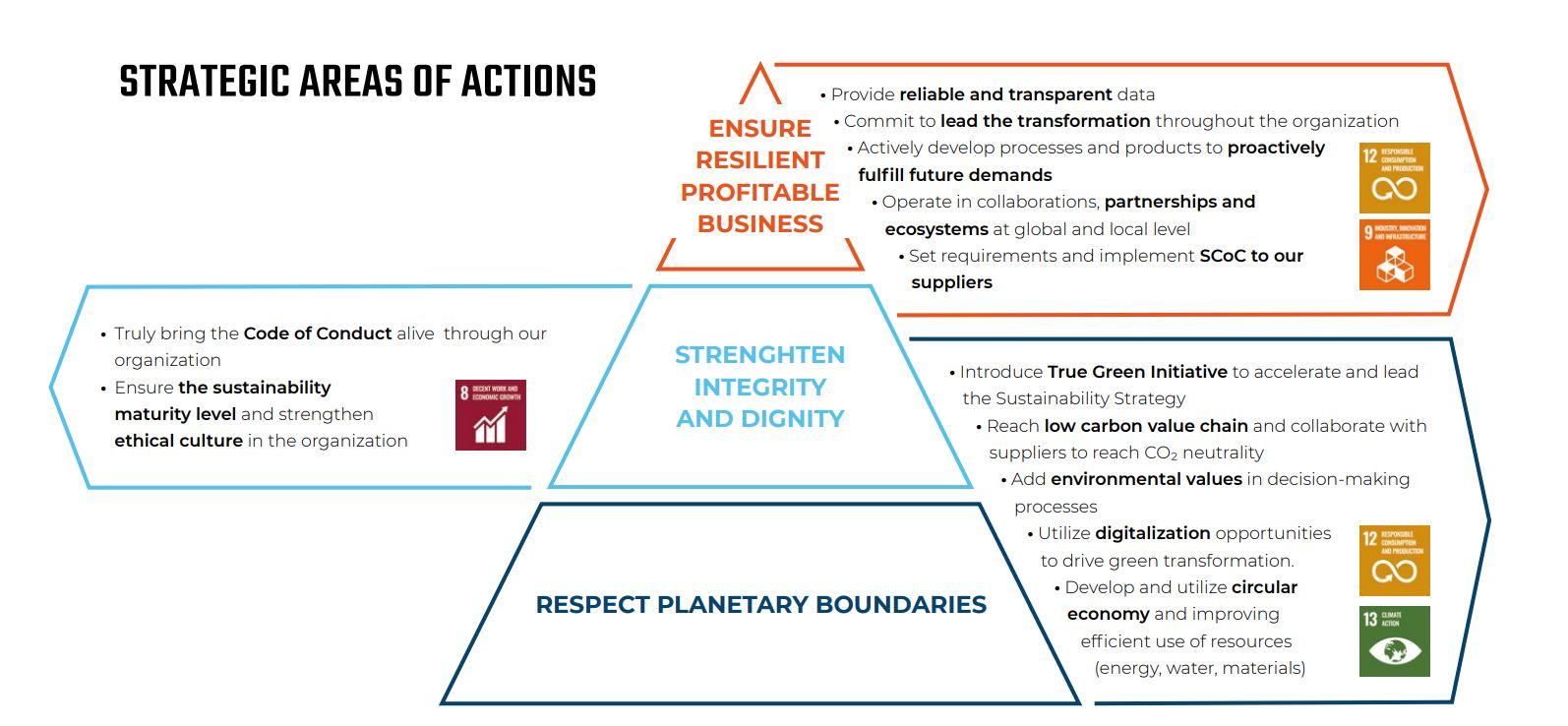 SPEED THE TRANSITION TO ZERO-EMISSION INDUSTRIES
Our sustainability strategy creates value for stakeholders through sustainable business. The strategy emphasizes environmental issues and the climate, and it is supported with a separate HR strategy which is led by the HR department. Our strategy was built with a large group of specialists, including management, and it is based on thorough review of stakeholders' expectations, upcoming regulation and signals of future trends.
Sustainability
Policy
Our Sustainability Policy aims to integrate a philosophy of sustainable development into all Valmet Automotive activities and to establish and promote environmental and social practice in our organization. Valmet Automotive commits to minimizing its impact on the environment.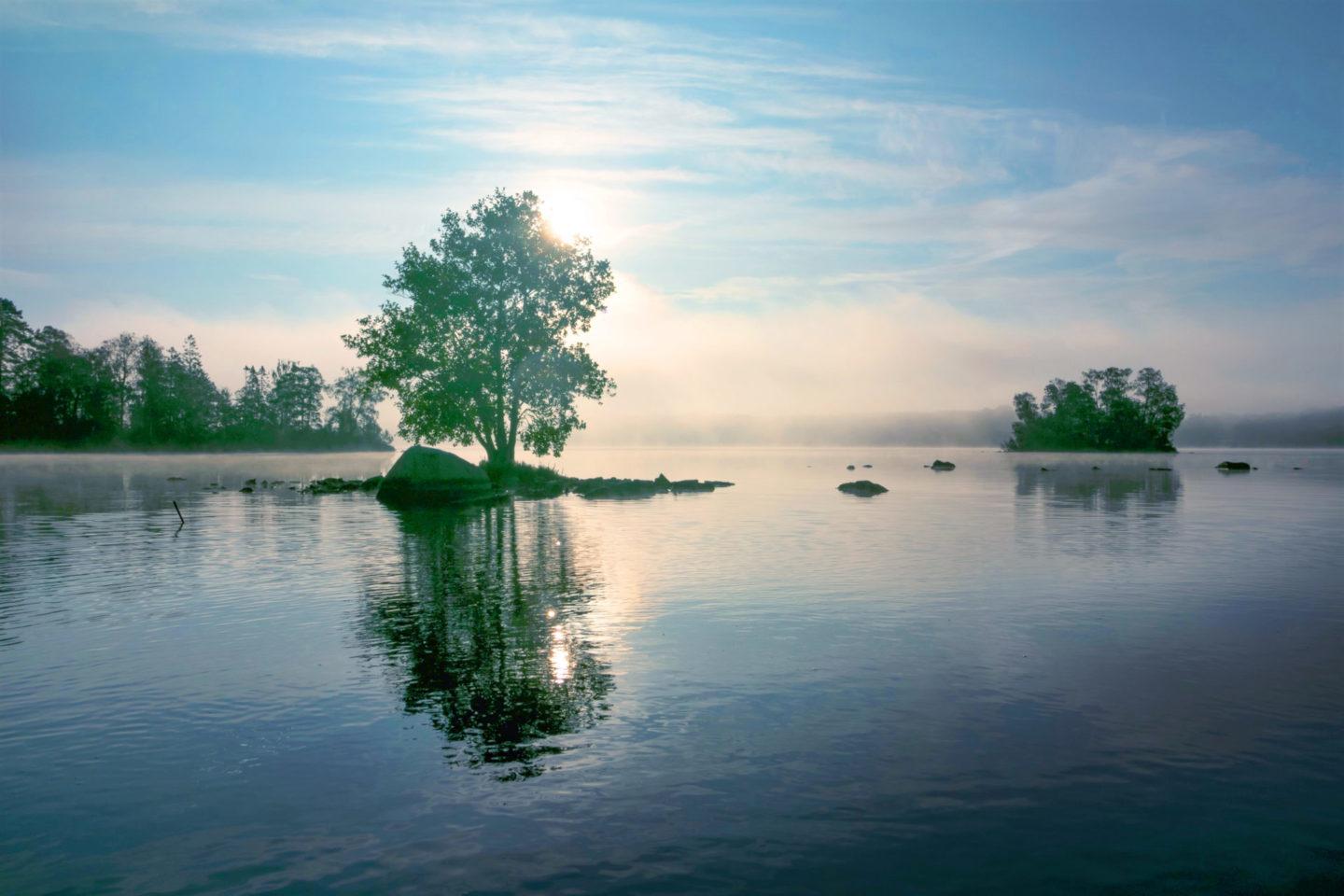 The core of Valmet Automotive's sustainability work consists of building a systematic sustainability strategy and management, reducing environmental impact and improving work safety. To put our sustainability into action, we launched a company-wide True Green Initiative.  It is a practical guide which aims to integrate green thinking and actions into our organizational culture at all levels. True Green Initiative consists of six work streams, and each stream contains a wide range of concrete actions that will pave the way towards a sustainable and resilient future at Valmet Automotive.
Carbon NEUTRAL operations

from the beginning of 2022

CO2 neutrality is currently in the agenda of every major vehicle manufacturer and is shaping the entire automotive industry. By persistent and systematic work, we have successfully cut our CO2 emissions from our own operations by 80% from 2018 and achieved carbon neutrality from the beginning of 2022.

The Valmet Automotive Group is carbon neutral according to the PAS 2060 certificate and is verified by an external party, DNV.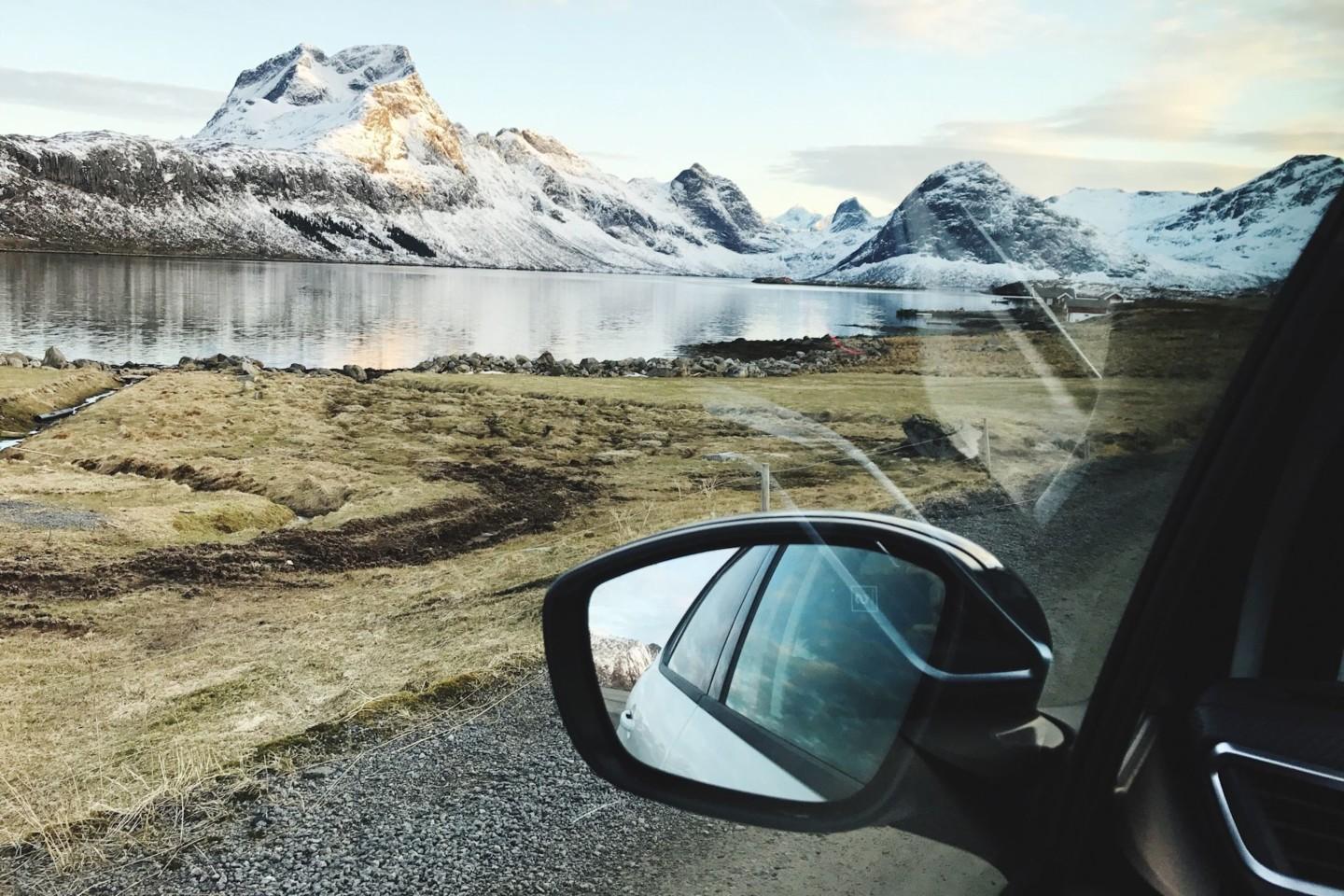 EFFORTS FOR MITIGATING  SUPPLY CHAIN EMISSIONS
Valmet Automotive's carbon neutrality target covers emissions from purchased energy and our own operations. Emissions from our own operations are mainly generated by the used energy, e.g., heating and electricity, so we promote the  CO2 neutrality target primarily by reducing energy consumption and by replacing existing sources of energy with renewable alternatives.
In addition to our own operations, we also aim to reduce emissions in our supply chain in the future. Our suppliers are obliged to commit to reducing CO2 emissions as per the Supplier Code of Conduct.
DECREASE IN CO2 EMISSIONS IN MANUFACTURING
A clear majority of the Group's operations' (scope 1 & 2*) emissions originate from vehicle manufacturing. We managed to cut these emissions from 2020 by 47 % during 2021. The decrease was achieved mainly by switching to renewable heating energy. The Uusikaupunki car plant was paving the way in summer 2020, and since that the heating used at Uusikaupunki plants is produced from renewable sources: residuals from forest industry, recovery heat and biogas. The renewable energy production is verified annually by a third party.
____________
*Scope 1 includes emissions that result directly from the company's own activities, such as energy production and vehicles owned by the company.
Scope 2 includes emissions from purchased energy, such as emissions from the production of electricity and heat purchased from another company.
EXPECTATIONS

TO US AND OUR SUPPLIERS

As players in the Automotive industry we all know that change, speed and flexibility are challenges we face every day. Therefore, it is important for us to have a solid base to stand on, with strong pillars to lean on. At the same time Valmet Automotive is becoming a global company more and more, with a heart in Finland. Because we operate in several countries today, it is more essential than ever to define the legal guidelines and standards for ethical behavior that support all associates and stakeholders of Valmet Automotive in their decision-making on a daily basis. Reputation, trust and integrity are three strong pillars that the success of Valmet Automotive has been based on for more than 50 years.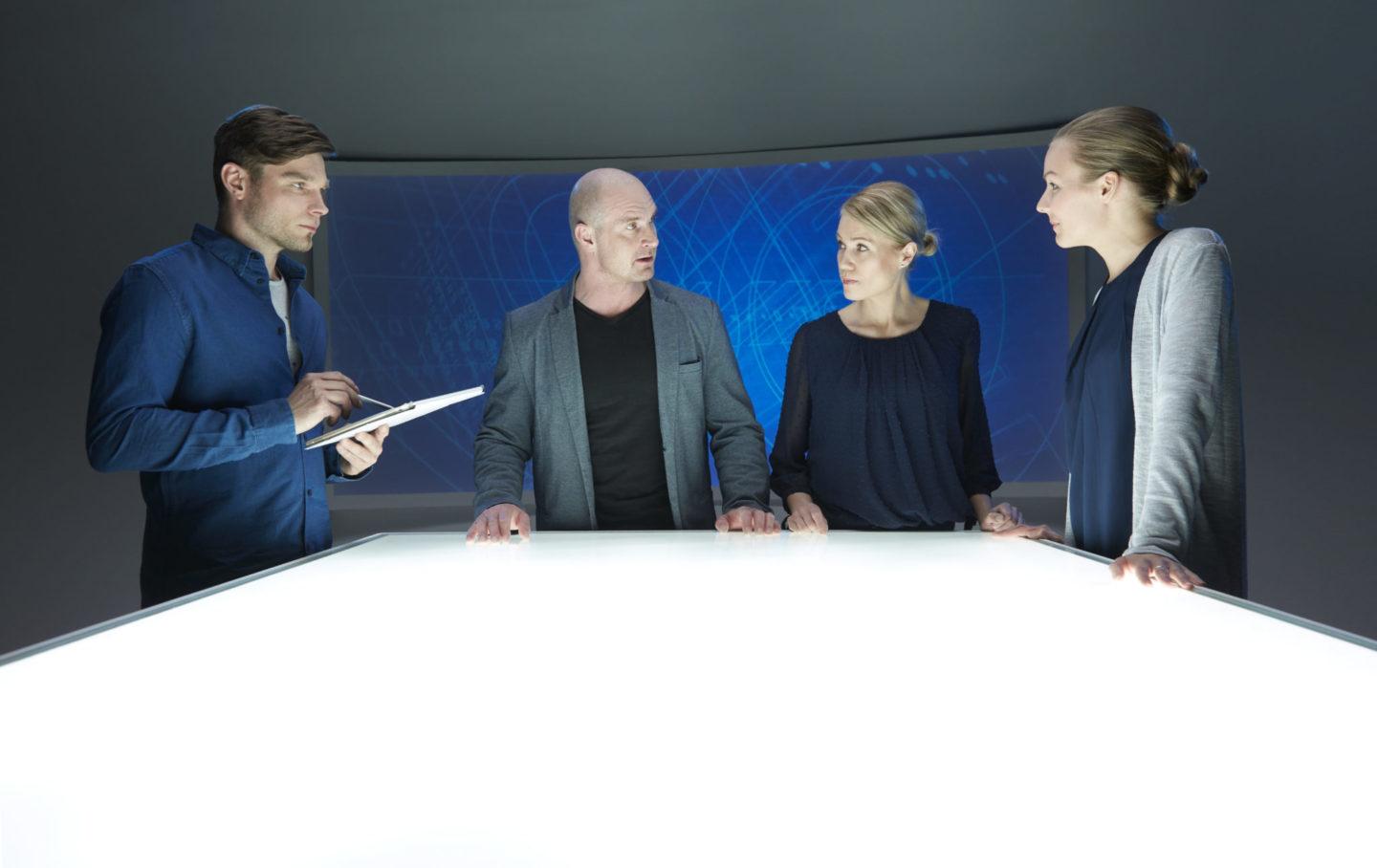 Compliance Channel
At Valmet Automotive, we value honesty and mutual respect. They are essential to our values and operational principles. We always fulfill the legal requirements and we compete in the spirit of fair play. We also ensure equality, an invest in occupational well-being and safety. These factors make Valmet Automotive an innovative, efficient and high-quality service provider and workplace.
The Compliance Channel gives all our employees and partners the opportunity to report suspected deviations either by providing personal contact information or totally anonymous, and thereby to support our rules and values.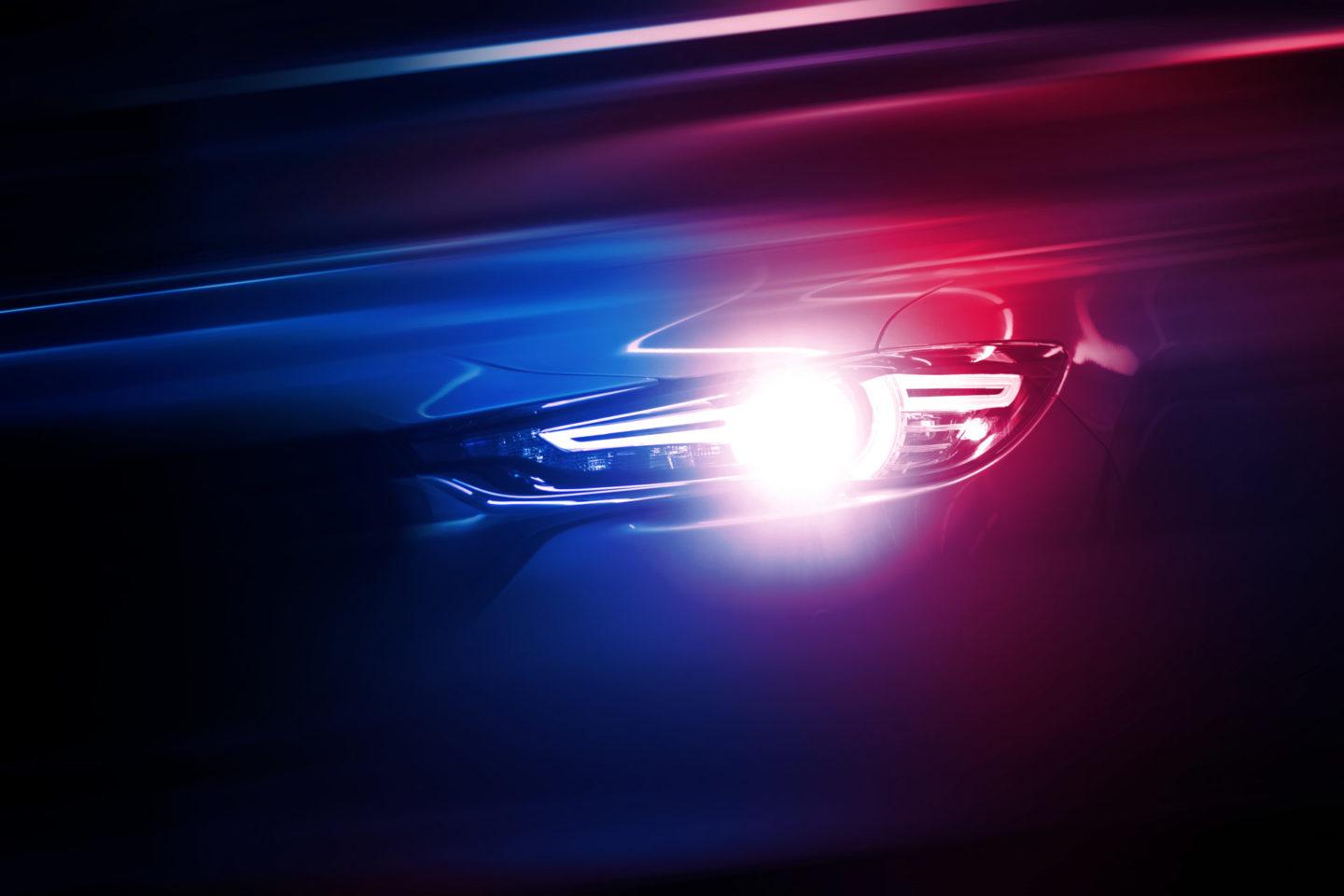 News

regarding our sustainability work

Here you can find the news and press releases
regarding Valmet Automotive sustainability work.