For visibility
and range.
Valmet Automotive. ROOF AND KINEMATIC SYSTEMS.
One of the most challenging tasks in engineering within the automotive industry is roof systems for cabrios/convertibles. We are one of the world's leading and most experienced providers in this segment. Manufacturers such as Audi, Bentley, BMW, Mercedes-Benz, MINI and Porsche rely on us as a Tier 1 system supplier and close partner for the complete product creation process.
Thanks to this advancement in our knowledge and technology, we are predestined like no other company to develop active spoiler systems. As a result, we are increasingly providing kinematic systems for battery-powered electric vehicles, too. After all, the name of the game is additional aerodynamic efficiency and therefore range, one of the most important issues in the automobility of tomorrow.
CONVERTIBLE ROOF SYSTEMS.
Open-top vehicles and their roof systems play a leading role at Valmet Automotive. Here is where the unique tradition and the innovation of our company come together. We have developed and delivered more than 1.2 million roof systems over the last ten years for major OEMs. Our know-how – from kinematics design to the engineering of vehicles in series – makes us a key partner for high-grade convertible car manufacturers. Our large portfolio of patents speaks for itself.
Both sites, in Zary and Osnabrück, meet Tier 1 standards according to IATF 16949 and VDA 6.3. A combination that is nearly one of a kind worldwide.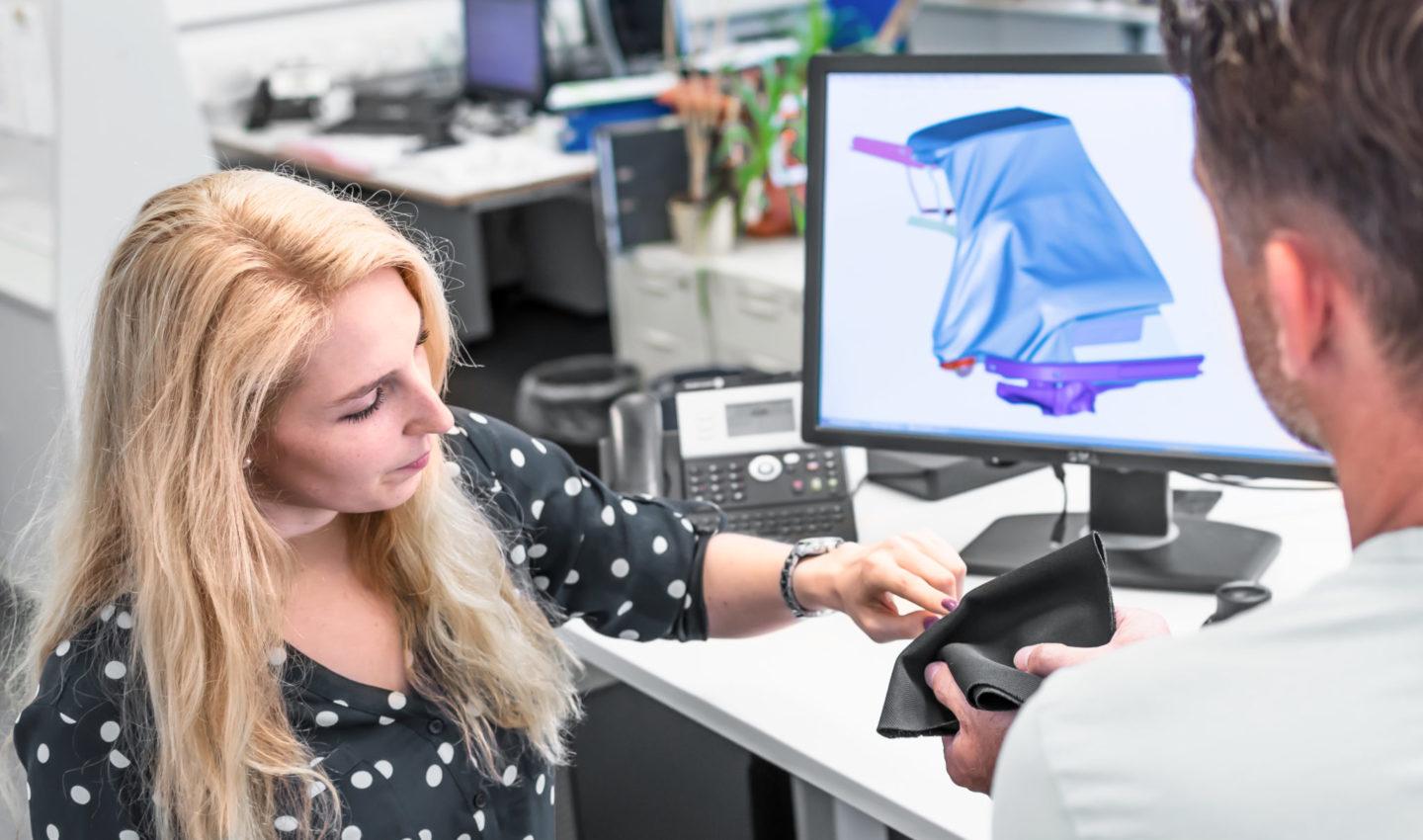 The sky is
no limit.
When it comes to the engineering and manufacturing of convertible roof systems, we have been the global leader for many years now. And am becoming more and more electric in this business line – after all, our convertible roofs are being electrically powered more today than ever before. They save a significant amount of space, are more quiet, require less maintenance and – from the manufacturer's point of view – enable more effective, and thus more profitable, production processes.
INNOVATIVE ENGINEERING PARTNER.
As a Tier 1 system supplier, we are at the side of our customers from day one of the concept phase. With strong ideas and a view of the future, our engineers in Osnabrück develop innovations and top-class solutions. This is thanks to test and climate chambers, as well as our simulation programs for which we have conducted years of research.
Holistic production.
With our fully integrated factory in Zary, Poland, we are the only service provider in the industry who can completely cover the manufacture of modern roof systems at a single location. OEMs value our unique competence – after all, it enables us to react quick enough to cater to customers' current wishes within every process step.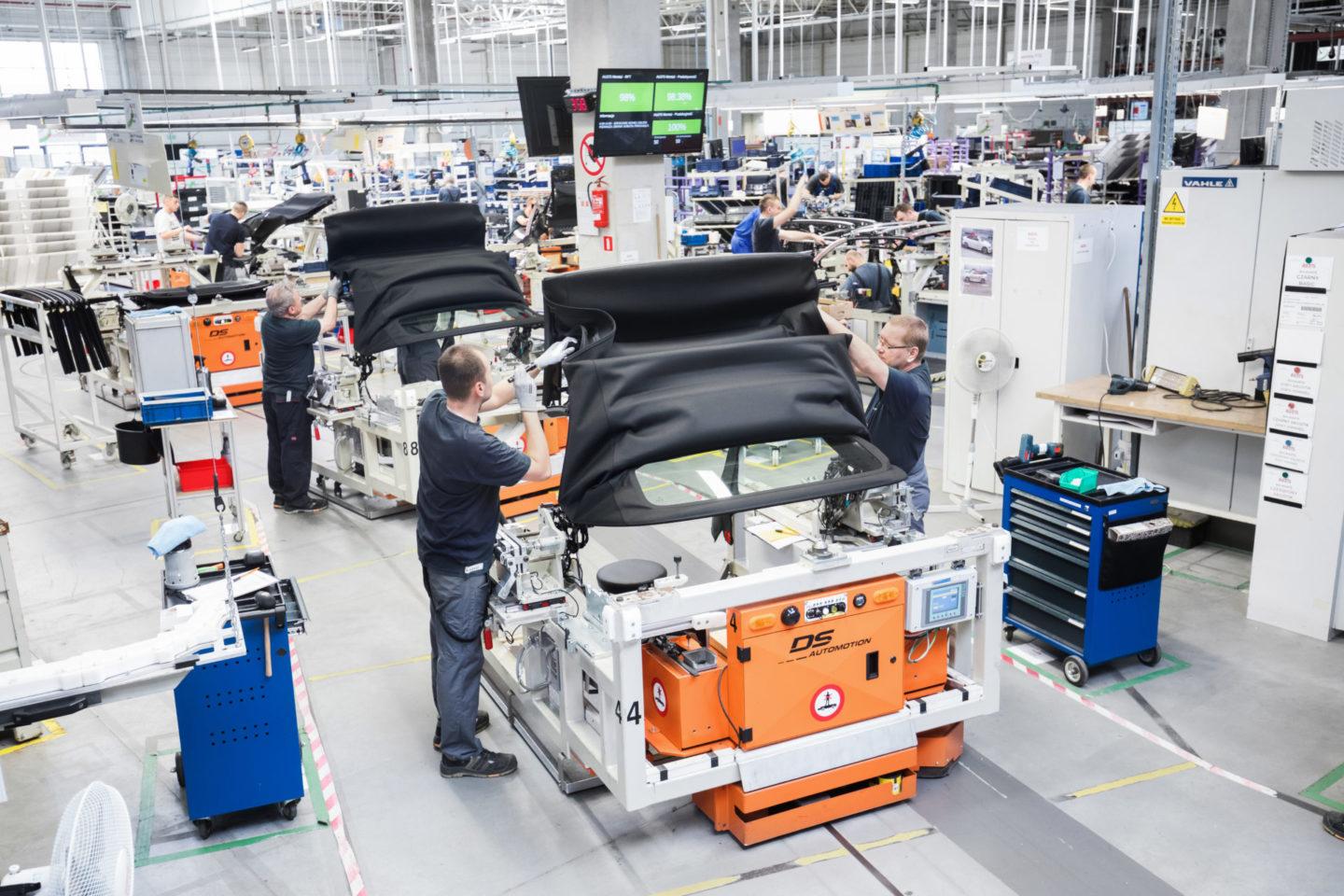 ACTIVE kinematics.
Active spoiler systems made by Valmet Automotive are kinematic masterpieces which steer and optimize the drivetrain, driving dynamics and braking power. With the transformation in the direction of electric mobility, an additional use is gaining in importance. Air friction, energy efficiency and range are now shaping a new generation of kinematic, aerodynamically efficient systems. And with charging port doors for electric vehicles, we are proving that the future topics of automobility are in the best hands with us.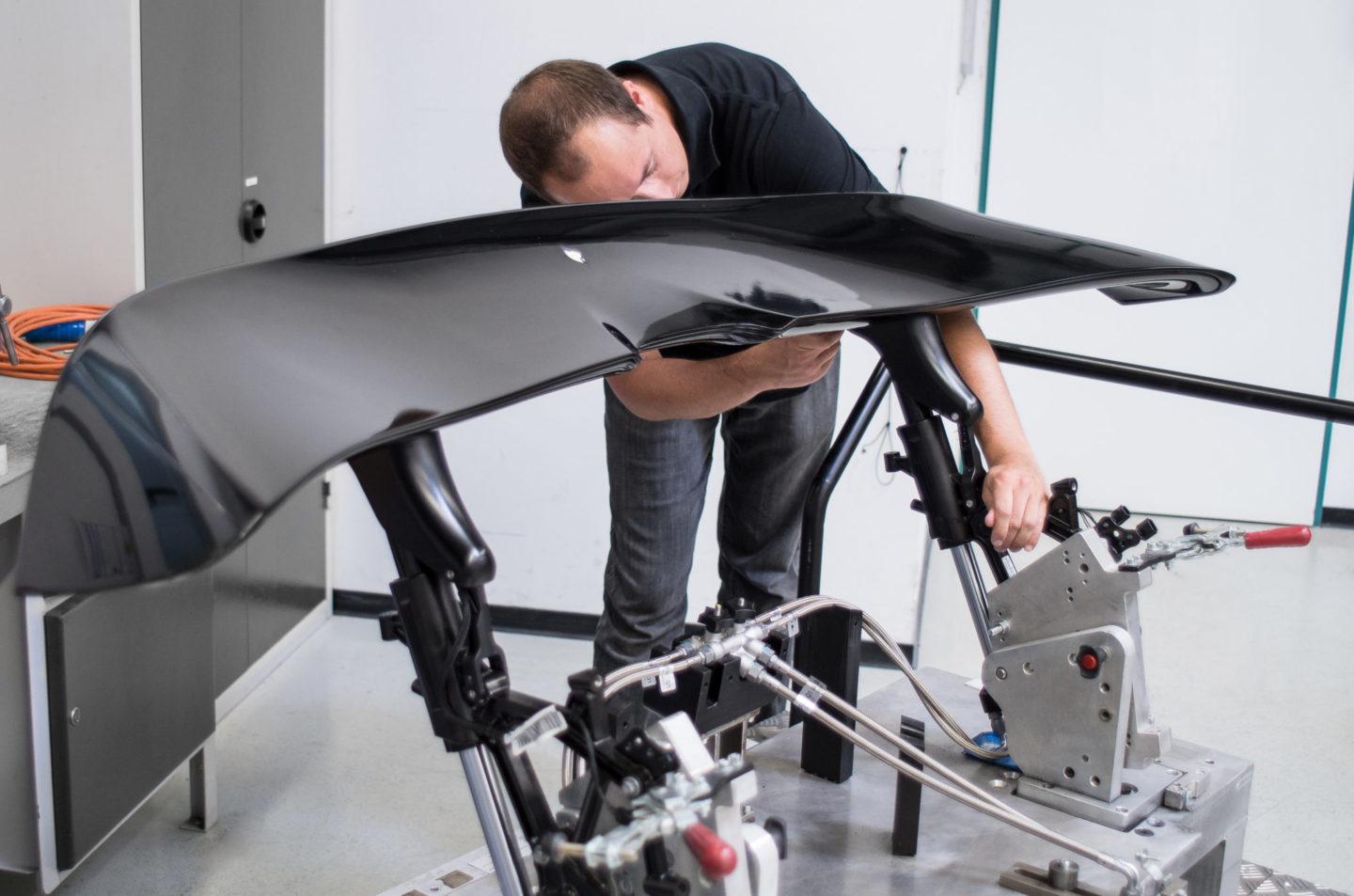 We advance speed.
and sustainability.
Our business line for kinematic systems covers the diversity and flexibility of Valmet Automotive in a nutshell. Take the super sports car from McLaren. It is taking the fast lane – and benefiting from our ingenious spoiler for excellent driving and braking power.
This means, in the future, thousands of electric cars and commercial vehicles will be increasing their aerodynamic efficiency and range thanks to our intelligent spoilers. We advance speed. And sustainability.
TOP TECHNOLOGY FOR TOP BRANDS.
Thanks to our active spoilers, we improve the driving power of many vehicle types – from highly motorized super sports cars to battery-powered electric SUVs. At the same time, the kinematic systems not only adapt to the individual needs of the vehicles they are in – their design does too. At low speeds, they disappear into the body and support the eye-catching design of the brand.
STRONG CONTRIBUTION TO ELECTRIC MOBILITY.
At our sites in Osnabrück and Zary, we profit from our immense experience in the engineering of convertible roofs and leverage this precisely for the electric mobility of the future. Our active spoiler systems for battery-powered electric cars and commercial vehicles increase energy and aerodynamic efficiency – and thus range. Our active charging port door systems make charging easy and comfortable. We're ready for more.
CONVERTIBLE ROOF SYSTEMS:
Unique experience from the legendary Karmann factory. Tier 1 system supplier. High competency in engineering. Simulation and testing programs. Electrification.
ACTIVE SPOILERS:
Driving dynamics for sports and super sports cars. Increase in aerodynamic efficiency for (electric) SUVs, grand touring and commercial vehicles. Innovative solutions.
ADDITIONAL KINEMATIC SYSTEMS:
Active electric charging port door systems for comfortable charging. New application options for future vehicles.

The wind of change.
It blows in the face of some. And for us and our customers, it lends its wings.