WE GET MOVING –
VEHICLES AND PEOPLE.
ROOF AND KINEMATIC SYSTEMS.
Automatic convertible roof systems are a true eye-catcher. Yet for the automotive industry, they pose one of the biggest engineering challenges. So it's a good thing we master the entire product engineering process, as our top standing with OEMs proves. We are Tier 1 suppliers of convertible roof systems for BMW, Daimler, Bentley, Audi, Porsche and more.
We put the pedal to the metal in other fields of kinematics, too. We have been a major player in the field of active spoiler systems since 2016 – currently for a supercar from McLaren. In addition to future-changing solutions, such as charge port door systems for e-vehicles. We get things moving.
CONVERTIBLE ROOF SYSTEMS.
Open-top vehicles and their roof systems play a leading role at Valmet Automotive. Here is where the unique tradition and the innovation of our company come together. We have developed and delivered more than 1.2 million roof systems over the last ten years for major OEMs. Our know-how – from kinematics design to the engineering of vehicles in series – makes us a key partner for high-grade convertible car manufacturers. Our large portfolio of patents speaks for itself.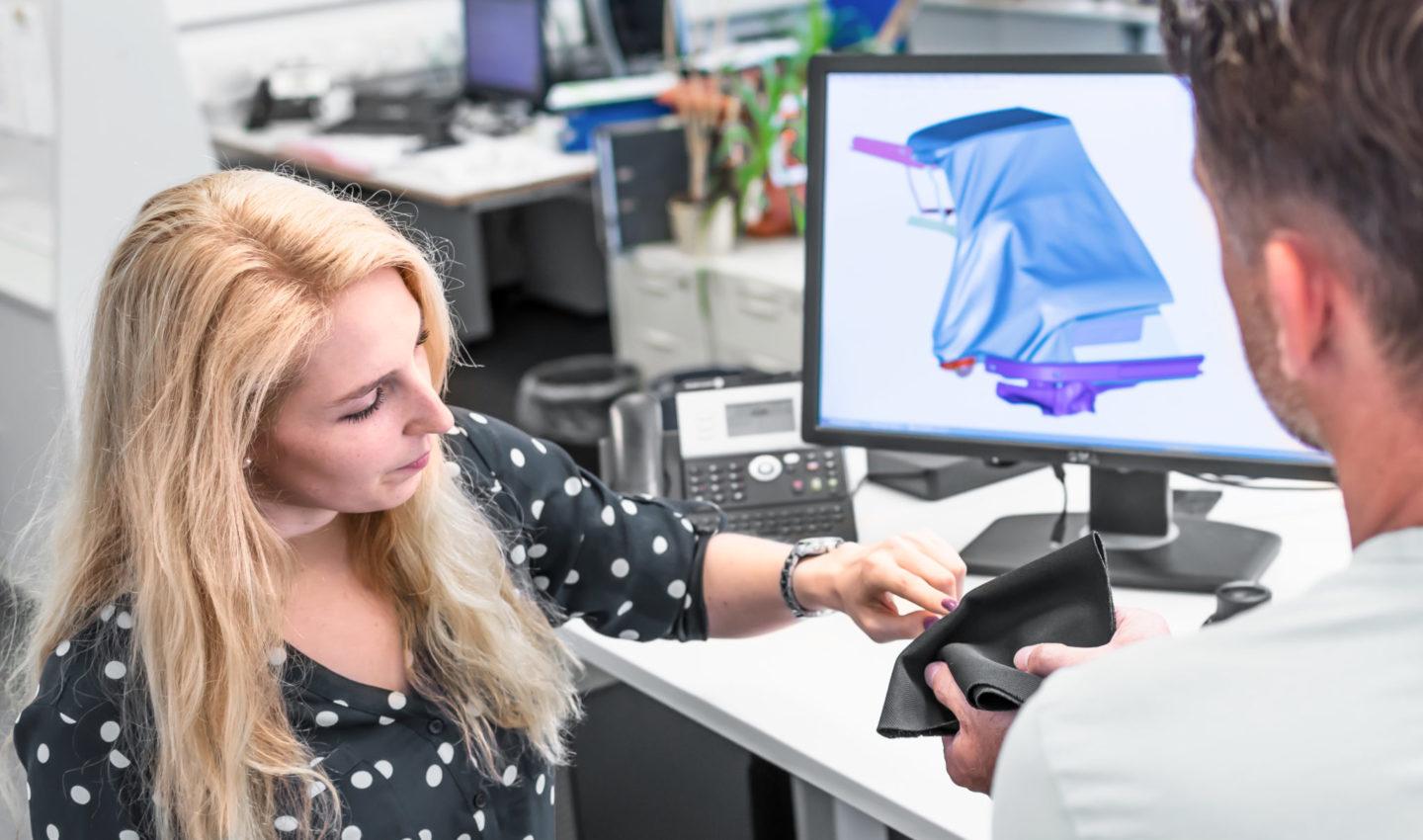 We deliver
a breath of fresh air.
Any way you look at it, Valmet Automotive is a leader in the engineering of convertible roof systems. And we deliver the entire system: concept, series development, prototypes and validation in Osnabrück, Germany. Procurement, manufacturing, launch and supply chain management in Żary, Poland. Together, both locations meet the regulations of the Tier 1 standard according to IATF 16949 and VDA 6.3. A combination that is virtually unique worldwide.
Holistic manufacturing.
With our factory in Żary, we are the only service providers in the industry who can completely cover the manufacture of modern roof systems at a single location. OEMs value our unique competence – after all, it enables us to react quickly and cater to customers' current wishes within nearly any process step.
Innovative engineering partner.
As a Tier 1 supplier, we are at the side of our customers from day one of the concept phase. As a partner with strong, future-centric ideas, we engineer innovations and high-class solutions. This is thanks to test and climate chambers, as well as our simulation programs for which we have performed years of research to feed their databases.
ACTIVE SPOILERS.
For manufacturers whose cars can be found on the fast lane, our kinematics unit has more in store: Active, kinematics-controlled spoiler systems for significantly boosting downforce, brake performance and, above all, driving dynamics. But our kinematics expertise is not just significant for sports cars, it also comes into play for e-mobility and commercial vehicles, mainly for improved energy efficiency – as our exciting collaboration with a German startup proves.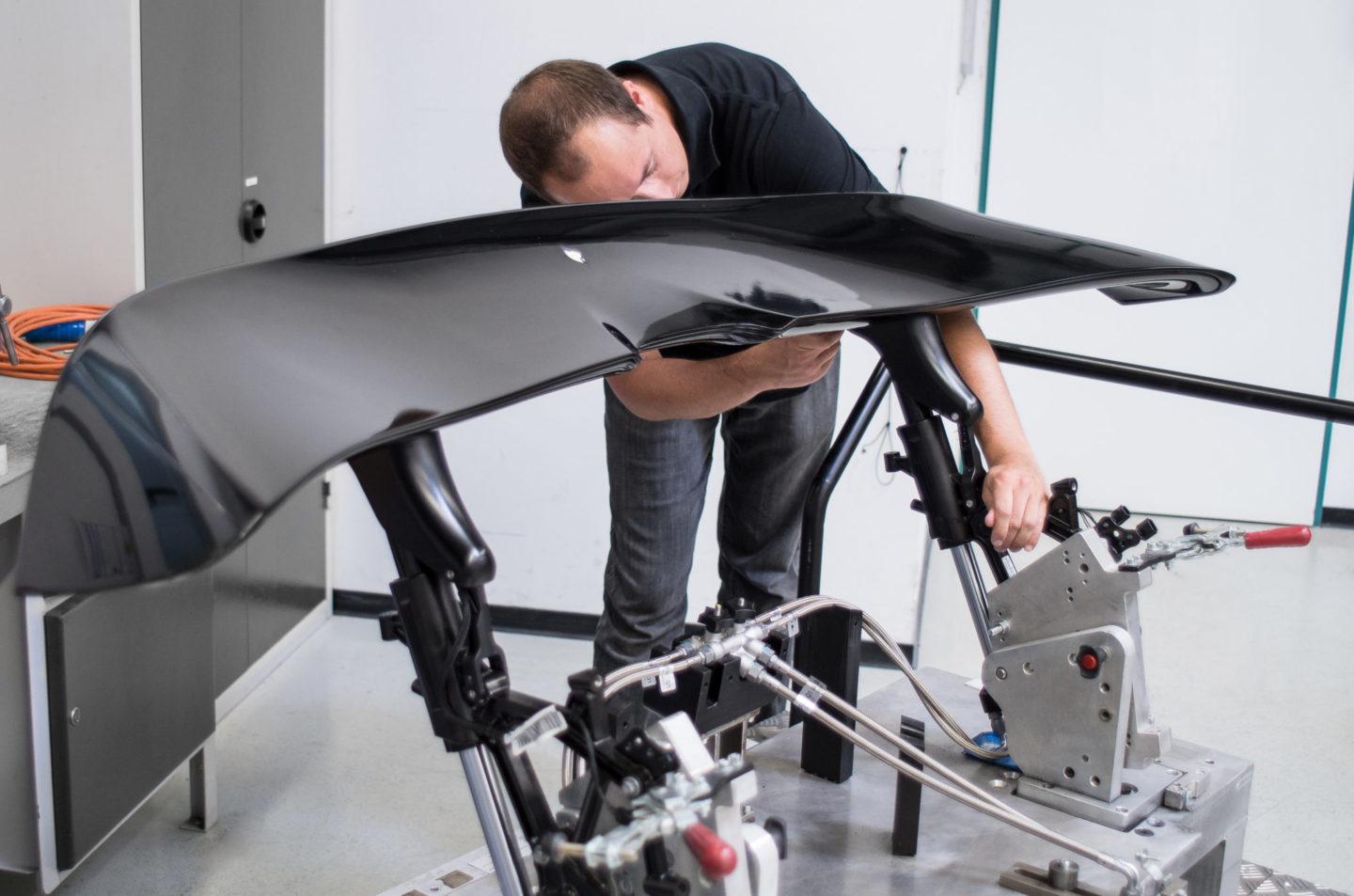 Better driving,
good looking.
With our active spoilers, we improve the driving performance of many types of vehicles – from supercars to SUVs to the popular grand touring models. And we offer another advantage: Our spoiler systems not only adapt to the vehicle's speed, but also its design. At low speeds, the sophisticated system disappears completely into the body line to support the car's unmistakable look.
Tailwind for innovation.
The engineers at our technology center in Osnabrück, and the specialist workers at our factory in Żary, leverage our immense experience in kinematics systems, gained through convertible roof system engineering. This goes for consumption-reducing rear-wing systems for trucks and charge port door systems for e-cars – just two examples of how we are intensively driving feasibility studies, prototyping and testing.
Good start for startups.
We support a team of young engineers in an intensive partnership. They come to us from the Excellence Initiative at the RWTH Aachen University and have developed an aerodynamic rear-wing system for commercial vehicles. Under the brand BETTERFLOW, the fully automatic system is now ready for market. With our ingenious passion for everything that is new and better, and our 25 years of kinematics know-how, we have been able to contribute to this success. Congratulations!
CONVERTIBLE ROOF SYSTEMS:
Unique experience from the Karman factories. Tier 1 supplier for Audi, Bentley, BMW, Daimler and Porsche. Engineering expertise and process competence. One-of-a-kind simulation and testing program.
ACTIVE SPOILERS:
Rapidly expanding line of business. SUVs, grand touring, commercial and e-vehicles, also have a significant need for kinematics systems. Important area for research and future developments.
ADDITIONAL KINEMATICS SYSTEMS:
New applications for future vehicles.

The wind of progress.
For many, it's a feeling of freedom. For us and our customers, it lifts us up.