The future since 1968.
VALMET AUTOMOTIVE. SERVICE PROVIDER TO THE AUTOMOTIVE INDUSTRY
Since the founding of Valmet Automotive in 1968, the company has stood for holistic vehicle manufacturing on behalf of renowned OEMs. More than 1.8 million vehicles –  such as for Mercedes-Benz, Saab and Porsche – have left our production lines to date in Uusikaupunki, Finland. Flexibility and agility, with an economical mindset, are what this business line is all about. And it is what makes us a coveted partner to the automotive industry.
Ever since we began manufacturing the well-regarded Fisker Karma in 2010, our second focus has been on electric mobility. Proof is in our new battery factory in Salo, Finland. As a Tier 1 supplier, we develop and manufacture hundreds of thousands of 48-volt batteries every year. This is in addition to complete high-voltage battery systems for plug-in and fully electric vehicles.
The leading role that electric mobility plays in our entire company is also seen in our third business line ACTUATING, covering Roof & Kinematic Systems. From the development of convertible/cabriolet roof systems to active spoilers to loading flaps for electric vehicles … highly complex electric drives are becoming ever more important. Here, too, we are a Tier 1 system supplier and one of the world's leading providers.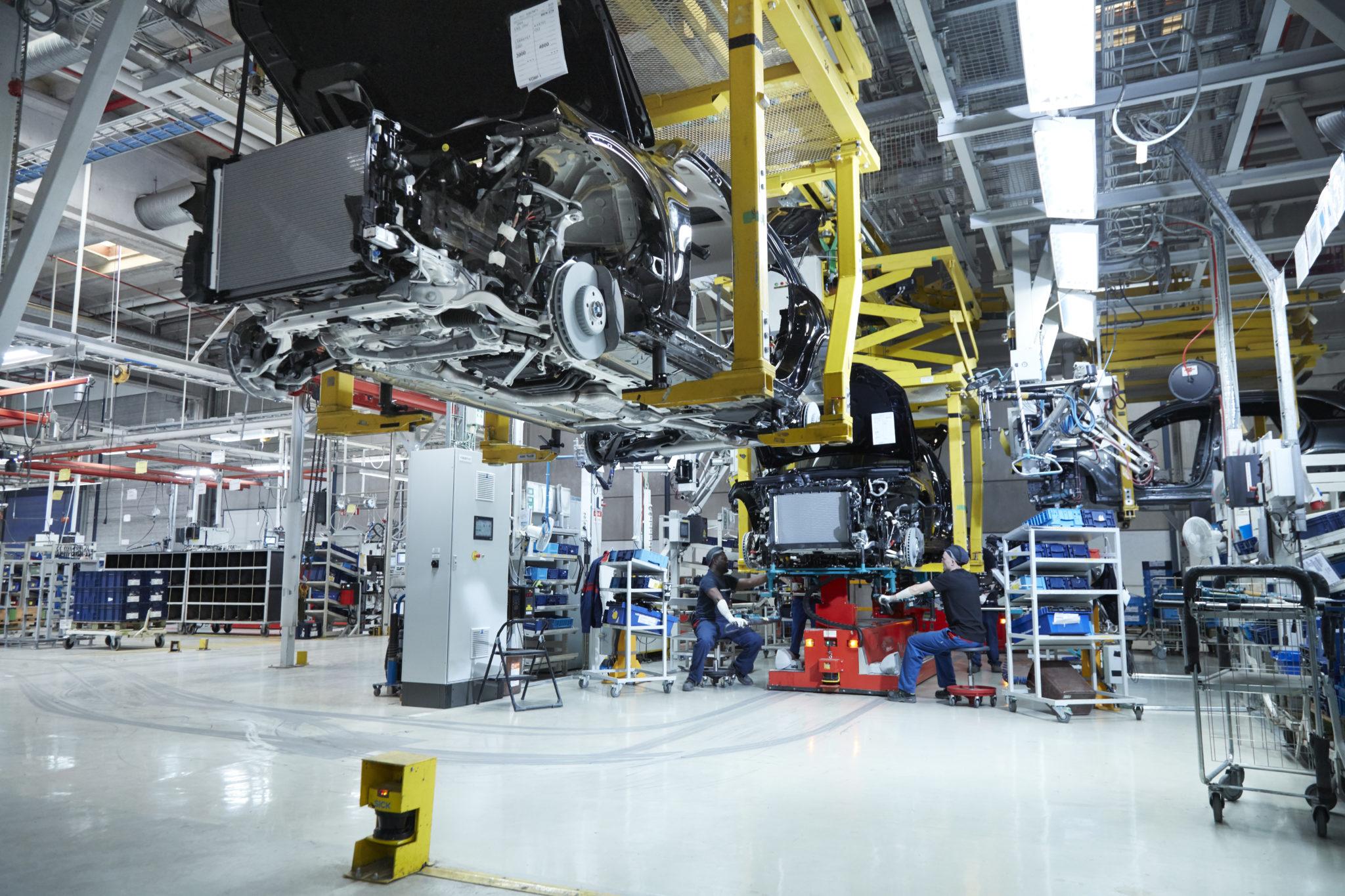 Hooked on quality,

keen on innovation.
A good relationship with our customers and an understanding of their requirements – these are two of our most important assets. Both in terms of their technical execution as well as our ability to serve as a strategic partner. Service is what shapes our company culture and is an integral part of our customer relations.
Our 4,500 employees live up this philosophy at all Valmet Automotive locations in Finland, Germany and Poland. Regardless of where they work – along the manufacturing line in Uusikaupunki or as an engineer in the battery testing center in Bad Friedrichshall – they share a common passion for mobility. This is complemented by their uncompromising commitment to the very highest quality. Ideas, courage and talent are what we are all about.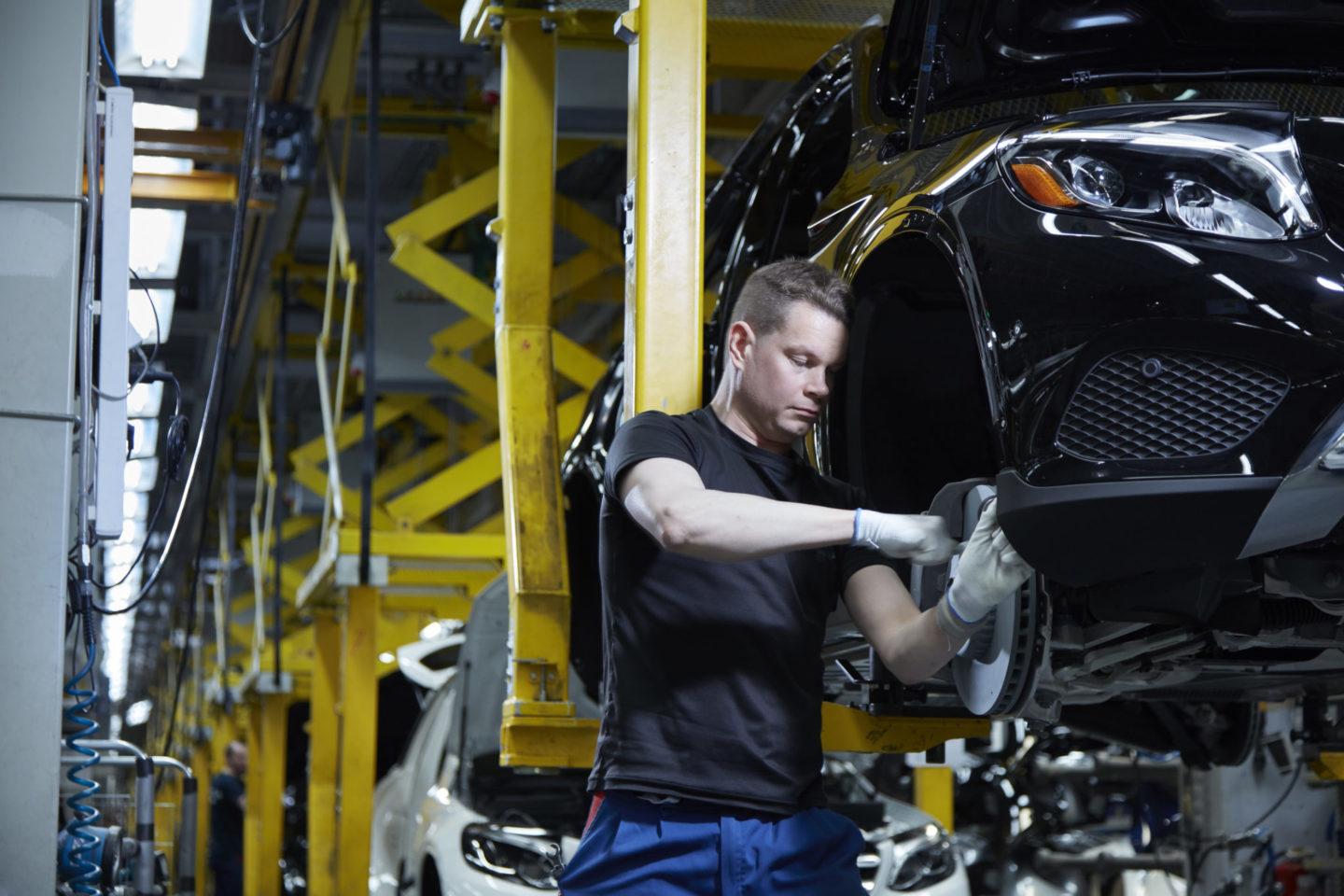 Flexible PARTNER

FOR dynamic needs.
The world is turning faster than ever. And disruption in the automotive industry has been the "new normal" for several years now. This naturally has consequences for such a seasoned player like Valmet Automotive. We recognized many years go that electric mobility is an extremely important driver for us. The development and production of electric vehicle battery systems, as well as the growing importance of electric drivetrains for roof and kinematic systems, have significantly fine-tuned our priorities. Throughout the company, electric mobility has an enormously high status – strategically, technologically, and as a job machine.
For our customers in the automotive industry, this position is highly valuable. The same goes for big-name manufacturers of construction and agricultural machines, too, who are also going through radical change. All of them find a partner in us who caters to their shifting needs in ever shorter intervals – speedily, flexibly, and with precise specialization.
More than just a vision
With its ambitions in the strongly growing electric mobility business, Valmet Automotive is not alone in facing the disruptive change the automotive industry is going through – a transformation from traditional combustion engines to electric drivetrains. Behind these the expectations are not just bold visions or non-binding declarations of intent, but a real business that is already in full swing.
Olaf Bongwald, CEO
Read the full story published by Top Company Guide
(www.top-company-guide.de), Edition 2021:
Volatile markets –

stable foundation.
The more volatile a market within the automotive industry is, the more stable the players have to be who want to stand out. With a history of success going back over 50 years, with strong shareholders and, last but not least, with a consistent future-driven management under CEO Olaf Bongwald, Valmet Automotive is standing on secure, stable and smart ground.
This is seen best in our new battery factory in Salo, Finland, which we have set up in the former Nokia headquarters. Powerfully symbolic for the future – under the banner of electric mobility.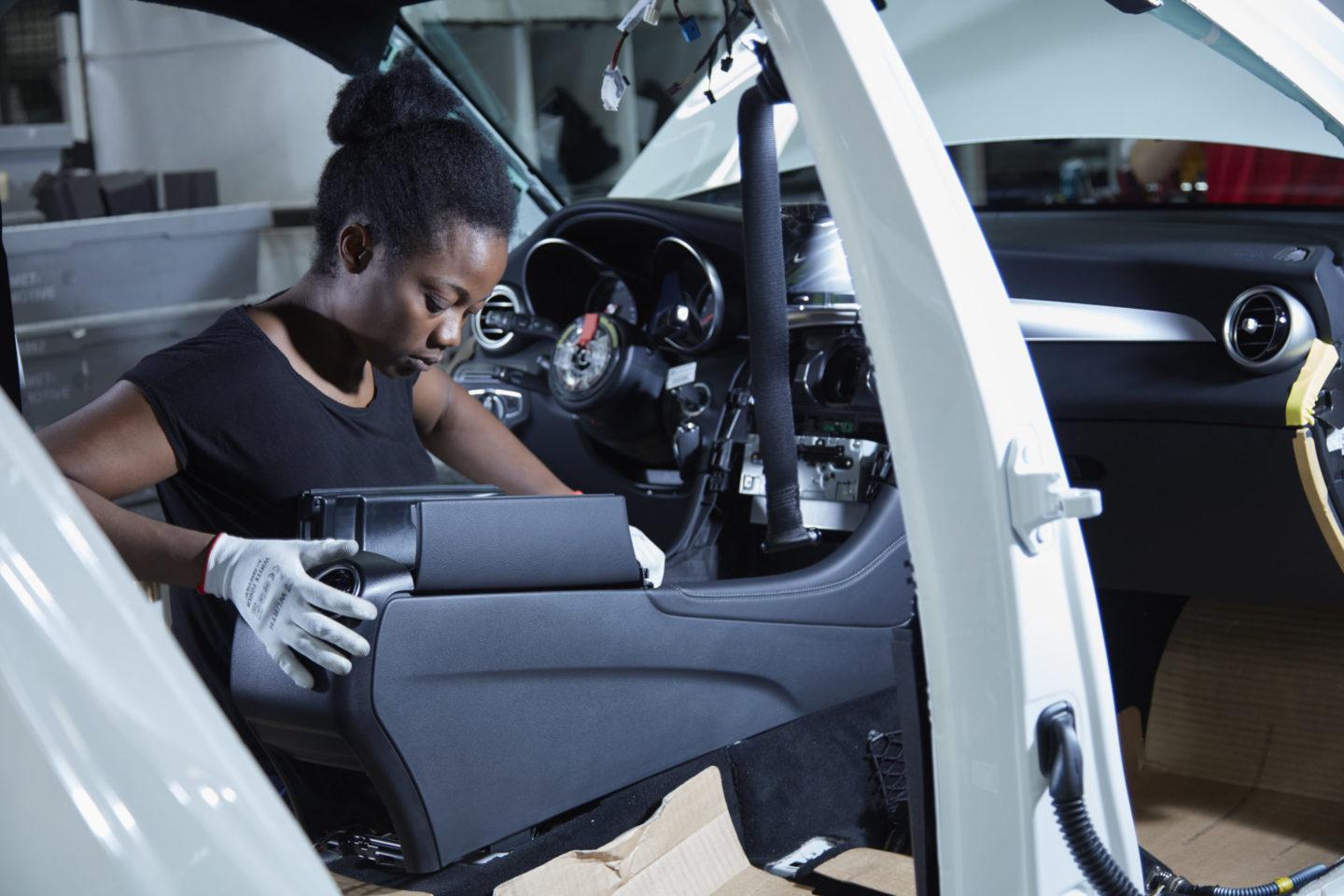 Key Commitments of

a global player.
Based on our successful strategy of growth, we have intensively worked over the past few years on giving our increasingly globally active company an adequate and future-proof company culture. Discover our key commitments, which we have identified together and that present the spirit of Valmet Automotive – continually optimistic into tomorrow..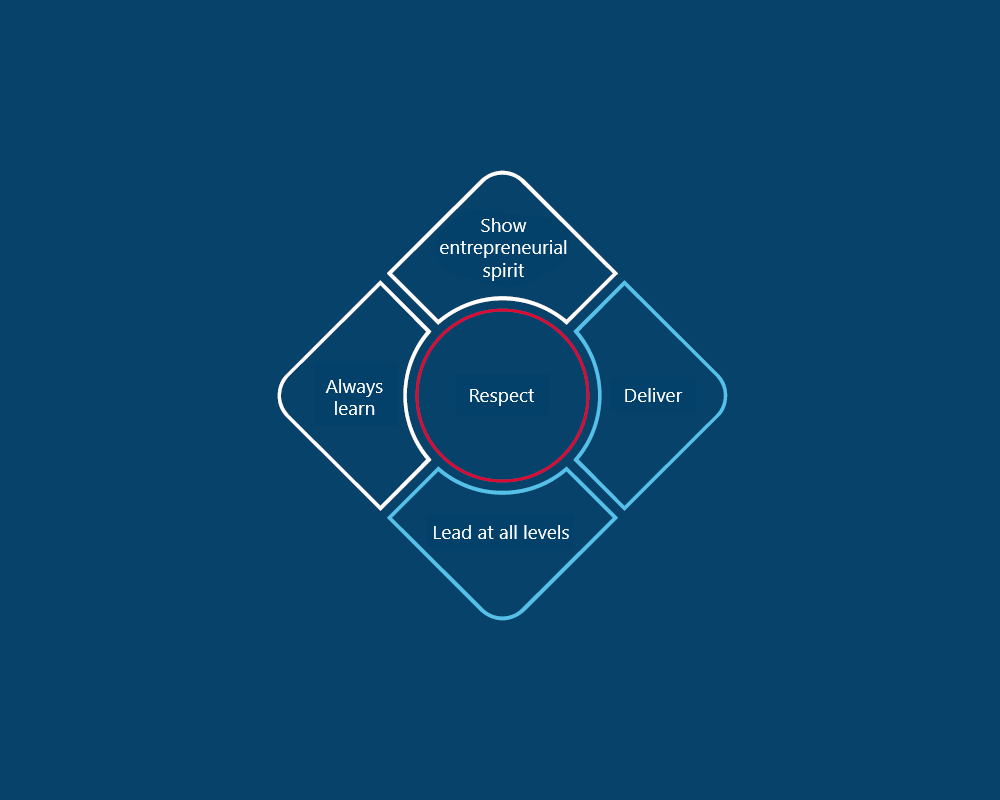 Our history.
The history of Valmet Automotive goes back to 1968, in Uusikaupunki, Finland. Here is where the joint venture Saab-Valmet was founded. Just a year later, the first Saab passenger cars left the factory – in such a high manufacturing quality from day one that the doors to the export market quickly opened. A small session in our history …
1969: The first car made under contract vehicle manufacturing, the Saab 96, is delivered. The successful relations with Saab continue nonstop for over 30 years.
1986: Manufacturing of the Saab convertible begins, also marking a story of success like no other: each third vehicle manufactured in Uusikaupunki is a convertible – "designed, engineered and manufactured in Finland."
1995: The company changes its name to Valmet Automotive. Four years later, the Finnish technology group, Metso, becomes sole owner.
1997: The building of the Porsche Boxster begins in Uusikaupunki, and the Porsche Cayman is added in 2005. The company is growing as fast as both of these German sports cars can drive.
2008: Valmet Automotive consistently focuses its strategy on expanding in the direction of future mobility. The range of engineering services on offer grows bit by bit.
2009: Engineering and manufacturing of the battery-powered city car THINK City. A total of 3,000 units are manufactured.
2010: The Finnish investment companies Pontos Group and Tesi come aboard as shareholders. The strategic goal is to further transform the company toward e-mobility. In 2015, they also purchase the remaining Metso shares.
2010: Valmet Automotive buys out the legendary convertible expert Karmann to become the world's largest manufacturer of roof systems.
2013: Manufacturing of the Mercedes-Benz A-Class begins on our assembly line in Uusikaupunki, with 200 robots for body in white work alone. Four years later, the GLC is added. Valmet Automotive goes Daimler.
2017: Valmet Automotive and Contemporary Amperex Technology Limited (CATL), China's leading manufacturer of electric vehicle battery cells, begin a strategic partnership. Owners are now Pontos Group, Tesi (38,46% each) and CATL (23,08%).
2017: Valmet Automotive takes over the German automobile technology locations of Semcon Automotive. This division is then passed on to Mutares in 2020. The engineering competencies gained in these years have been seamlessly integrated into our development, testing and manufacturing locations.
2019: Valmet Automotive starts up its first own high-volume manufacturing line in Salo, Finland for the series production of batteries. The focus is on high-voltage battery systems with a power output of 400 to planned 800 volts.
2020: Valmet Automotive publishes the company's first Sustainability Report. Sustainability goals include carbon-neutrality of the automobile factory in Uusikaupunki, Finland, in 2021 and of the entire company by the year 2024.
/
Our locations.
Nine powerful hubs in Europe: the car plant in Uusikaupunki (MANUFACTURING). The electric vehicle locations in Salo, Finland and Bad Friedrichshall, Germany, to name just two (ELECTRIFYING). Roof & Kinematic Systems (ACTUATING) in Osnabrück, Germany and Zary, Poland. Together, we are the European development and manufacturing network for the mobility of tomorrow. Welcome.

The new
Valmet Automotive.
Many players on the market think we are new. Others have valued us for over 50 years. Both are completely right.