The work at Valmet Automotive is usually associated with car and battery production. In reality, there is a very wide range of jobs in different areas, also for office workers. Ekateriina Meuronen and Arja Heinonen shared their thoughts on working in Valmet Automotive's purchasing department, which can be considered one of the most critical functions in the company. One of the factors that greatly influences purchasing is green values.
Purchasing professionals are needed to ensure that a company has access to all the materials, products, and services it needs. Purchases also play an important role in the success of projects. Purchasing experts are needed, for example, to tender for new suppliers and purchase materials for all phases of a project. Purchasing also has a strong focus on sustainability and, as part of this, ethical principles, which influence the selection of suppliers. We require a commitment to sustainability from our partners.
The Supplier Code of Conduct
For all automotive industry stakeholders, change, speed, and flexibility are part of doing business, and therefore it is important to have a solid foundation on which to build the business and the pillars that support it. Valmet Automotive's Supplier Code of Conduct sets out what suppliers must consider in their operations with Valmet Automotive and its employees. These operating principles are based on the company's own policies and internal practices, as well as international conventions and standards.
We expect our partners and suppliers to comply with legal guidelines and standards for ethical conduct in the areas of labor and human rights, occupational health
and safety, environmental responsibility, responsible sourcing of raw materials and ethical business practices.
What is it like to work in Valmet Automotive's purchasing department?
Working in global markets has an impact on the work in the purchasing department. A typical working day includes contracting, meetings, working with internal and external customers, and purchasing for changing day-to-day situations. The days are full of surprises.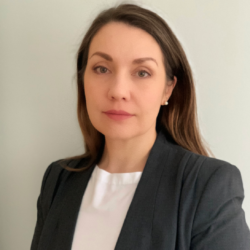 "There is some variation in the purchasing and sourcing processes across the different sites, but the core process remains fairly similar. Differences are created, for example, by the product groups you work with. Although the work is done alone, it has a strong impact on the various parties involved in the process, which makes it a team effort. Working in purchasing requires initiative, a proactive attitude, analytical skills, systems management and, above all, a willingness to learn", says Ekaterina.
Colleagues and the diversity of her job are the best things about it; she can always ask colleagues for help and develop her own skills. The challenge of the job is to find a balance between price, quality and environmental values. There are often large differences in the quotations, and the lowest price is not always a prerequisite for a solution, but the whole package. Suppliers also undergo an audit process to ascertain, for example, a short and long-term plan for the company's green values.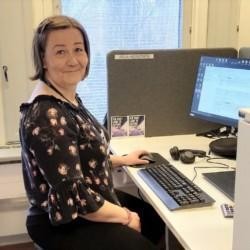 "Purchasing always starts from departmental needs. Detailed specifications are made with a technical expert and a budget is drawn up at the beginning of the process. Roughly speaking, avoidingpurchases can be divided into investment and cost center purchases. What makes our procurement work special is the industry in which we operate, i.e., the fact that we are a contract manufacturer. Our customers' terms and conditions determine a lot. Battery manufacturing is also a new field of technology and we have had to innovate from the start, also in terms of our processes. Our speed is also special. A person working in purchasing must have social skills, technical knowledge, and financial understanding. Language skills and adaptability are also needed", adds Arja.
Arja thinks that the best thing about her job is the varied nature of it: every day is different, there is never a dull moment and you are constantly learning new things. What makes the job challenging is sometimes the speed and the unexpectedness of the work, as well as the rush and sometimes the long working days.
Valmet Automotive has vacancies for office workers both in car and battery manufacturing business lines. Multi-disciplinarity and multiculturalism are our assets. Our work is done professionally, in great teams and with a positive attitude!