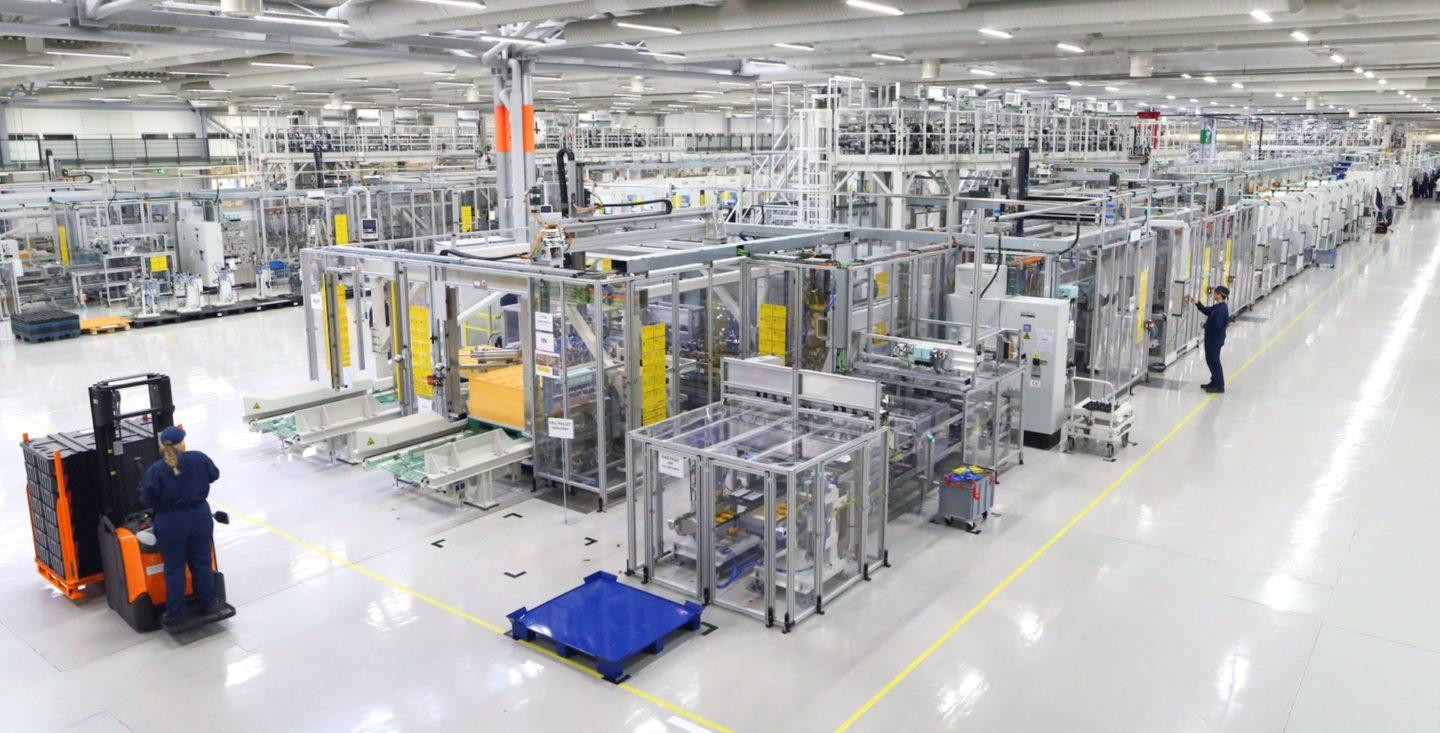 Valmet Automotive has today started the production of automotive batteries in its new plant in Salo, Finland. The battery plant project has progressed on schedule, and with the ramp up of production volumes, Valmet Automotive will continue recruiting more employees to the Salo plant.
Valmet Automotive have today completed the first battery packs destined for customer deliveries from the Salo plant, after exhaustive testing of the production system and product quality. After the production start, the volumes will be gradually increased until the planned production level is reached early next year.
In Salo, Valmet Automotive has conversed a former cell phone manufacturing plant completely to meet the requirements of high-volume automotive battery pack production. The work has included building new facilities for logistics and the construction of production lines. The project has progressed with speed, as the construction work started in May 2019.
– The Salo battery plant project is a prime example of Valmet Automotive's ability to respond quickly and efficiently to customer needs. It also demonstrates our strong commitment to a strategy that focuses on the future electric mobility, says Olaf Bongwald, CEO, Valmet Automotive.
Valmet Automotive continues recruitments for the Salo battery plant. As production at the plant ramps up, the number of plant employees is expected to reach over 300 next year.
Additional information:
Mikael Mäki, Manager, Corporate Communications, Valmet Automotive
Mobile: +358 50 317 4308
mikael.maki(at)valmet-automotive.com
www.valmet-automotive.com
Facebook   LinkedIn   Twitter   YouTube
The Valmet Automotive Group is one of the largest vehicle contract manufacturers in the world, Tier 1 systems supplier to roof systems and a key development partner to the global automotive industry. In its strategic development, Valmet Automotive Group focuses on electromobility and battery systems. The activities in the group are divided into the four business lines: Manufacturing, Engineering, EV Systems and Roof & Kinematic Systems. Since its founding in 1968, Valmet Automotive has produced more than 1.5 million vehicles at the Uusikaupunki, Finland plant. In 2018, 110,000 vehicles were manufactured, more than ever before in the company's more than 50-year history. The company has locations in Finland, Germany, Poland and Spain. The largest shareholders in the Valmet Automotive Group are state-owned Finnish investment company Tesi and the Pontos Group, each with a stake of 38.46 percent. 23.08 percent is held by the Chinese Contemporary Amperes Technology Limited (CATL), the world's leading manufacturer of batteries and battery cells for electric vehicles.