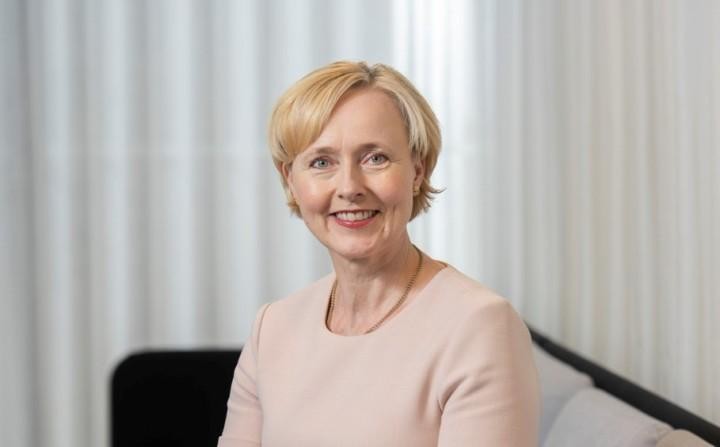 Petra Teräsaho (M.Sc. Econ.) has been appointed Valmet Automotive's new Chief Financial Officer (CFO) and member of the Group Management Team as of March, 2023 at the latest. She will report to the CEO. She will join Valmet Automotive from Enfo Group, where she has been serving as the CFO. Prior to that, she has worked as SVP Group Controller at Stora Enso, VP Group Controller at Outotec and has had several leadership positions at Nokia, including five years as the CFO for the Nokia Mobile Phone business in India. Petra is also a board member at F-Secure and Paulig.
– Petra Teräsaho has a strong financial and leadership experience in global, dynamic organizations. These competencies are key in implementing our growth strategy and successfully developing our company in the global business environment, says Olaf Bongwald, CEO of Valmet Automotive.
Valmet Automotive's current CFO, Juha Torniainen, will continue in his role until he leaves the company at his own request and on the best of terms during the 1st quarter of 2023.
For more information, please contact:
Valmet Automotive Communications
+49 172 378 1569  Frank Volk, Group communications
+358 50 317 4308  Mikael Mäki, Finland/Group communications
+49 172 378 1162  Peter Stockebrand, IR
www.valmet-automotive.com
Facebook   LinkedIn   Twitter   YouTube
The Valmet Automotive Group is a leading European manufacturer of electric vehicle battery systems and automotive kinematic systems (including electric vehicle charging flaps and active spoilers) for OEMs, as well as being one of the largest vehicle contract manufacturers in the world. In its strategic development, Valmet Automotive Group focuses on electromobility through the development and manufacturing of battery modules as well as packs for electrified vehicles. The activities in the group are organized in three business lines: Manufacturing, EV Systems and Roof & Kinematic Systems. Since its founding in 1968, Valmet Automotive has produced approximately 1.8 million vehicles at its plant in Uusikaupunki, Finland. Valmet Automotive also operates two battery systems plants in Salo, Finland and Uusikaupunki, Finland and a third in Kirchardt, Germany. The company has locations in Finland, Germany, and Poland. Valmet Automotive's largest shareholders are state-owned Finnish investment company Tesi and the Pontos Group, each with a stake of 38.46 %. 23.08 % is held by the Chinese Contemporary Amperex Technology Limited (CATL), the world leading manufacturer of battery cells for electric vehicles.