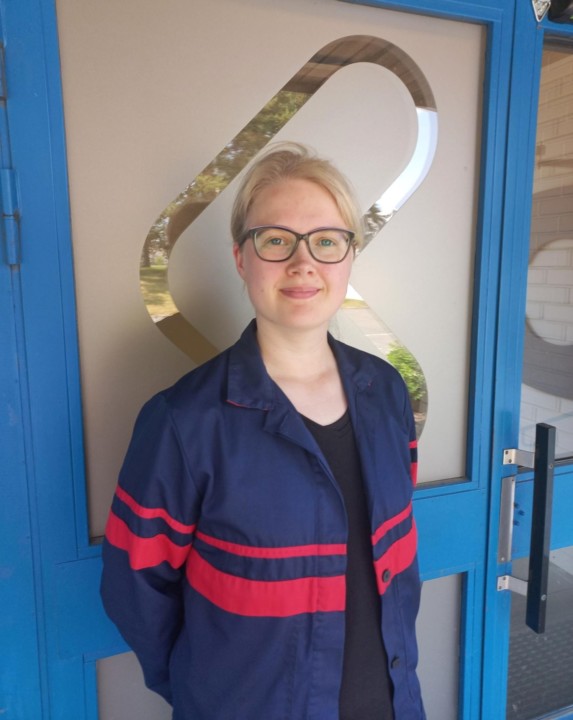 Sini studies Business Administration at Turku University of Applied Sciences and works in the Material Bookkeeping and Inventory Management team during this summer. Her main tasks include material bookkeeping, which includes reviewing inventory values, investigating various material transactions and responding to various requests for clarification.
Sini learned about Valmet Automotive through her studies and got to know the company and its business in more detail in a course organized in cooperation with Turku University of Applied Sciences. The course sparked her interest and when the Trainee positions were opened at the beginning of the year, Sini decided to act.
The best thing about her job is the variety of tasks and the nice team, who always help her when she needs it, Sini says. The most challenging for her are the new systems and getting into them, but even there she says the team supports her well. Sini hopes that she will learn as much as possible about material bookkeeping, get to know new people and develop her understanding of Valmet Automotive's business even more this summer.
Sini raises three points, when we asked why Valmet Automotive is a good place for an internship:
Valmet Automotive is a diverse and international workplace. Valmet Automotive is a multicultural and international company where you can challenge yourself in the right way.
There are many open positions, and you can apply for any position that interests you.
You can ask questions at Valmet Automotive and you are sure to get help!