Valmet Automotive currently has several projects in progress and it can be said that project work has always been and will continue to be a large part of our plant's core business. Joakim Roth works as Project Coordinator in the Project Management Office (PMO), where he spends his days working on a variety of projects.
Joakim, who started at Valmet Automotive as an assembler in summer 2019, was appointed project coordinator in an internal recruitment process, first as a trainee and a year later in a permanent position. The tasks include working in VA projects on various administrative tasks, such as project resource management, scheduling, and documentation, both internally and with customers. Developing project activities in collaboration with other project specialists is also a key part of the job.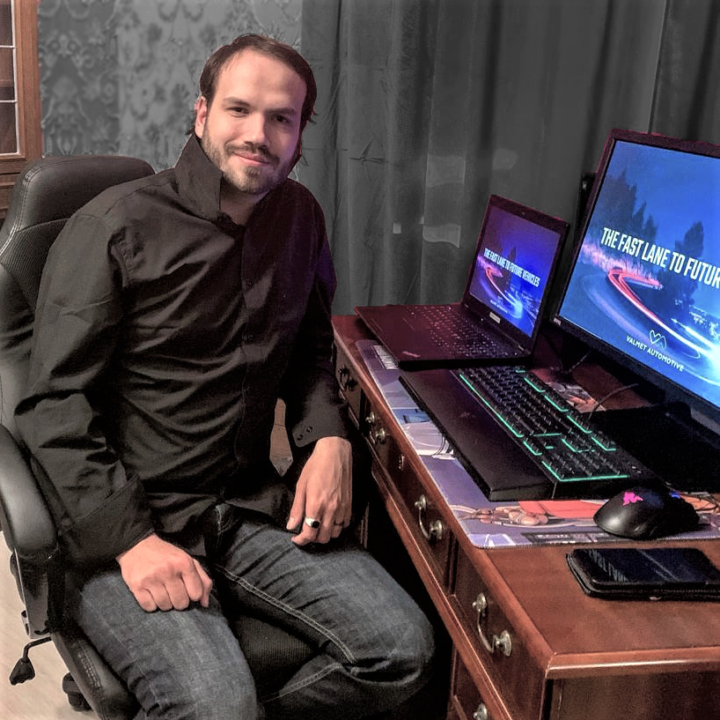 How would you describe project work and how do you think it differs from the traditional way of working?
In project work, there are no two days alike. Projects, contracting parties, and situations change constantly, creating a dynamic working atmosphere. More often than in traditional work, project work crosses departmental boundaries. The progress of projects is strongly determined by schedules, which set the framework for each task.
What skills do you think are required for project work?
As project work more often crosses departmental boundaries, it is important to manage larger entities and be able to solve problems. Even more important are good cooperation skills. In my experience, even difficult situations have been overcome when the team pulls together with a solution-oriented mentality.
"A project is a unique set of complex and interrelated tasks, limited in time, cost and scope, aimed at a predefined goal", describes a project business book. A project can usually be divided into four main phases: preparation, planning, implementation, and completion. The different phases of the project employ people from project planning to implementation and require a wide range of skills.
Be bold and try something new!