Valmet Automotive's ICT makes sure that our systems and devices run smoothly, data flows automatically, and it is utilized in decision making. Joni Tolonen and Maria Malkavaara are working in the ICT of Manufacturing business line. Read their experiences of the work in the ICT department.
I can influence and develop the work at the plant
Joni started working at the door pre-assembly in general assembly. He worked there for 18 months, and says the team was good and the days went quickly by. Now Joni works in the ICT as a Service Delivery Specialist.
"Among the best things in my job is versatility, and the way I can challenge myself. The job gives me the possibility to influence and develop the work in production. My job can be described as customer service, and my role is to help and develop, to make the work of the car builders more convenient. Other best things in my job are the colleagues, who always give a helping hand when needed, and working with skilled external partners", says Joni.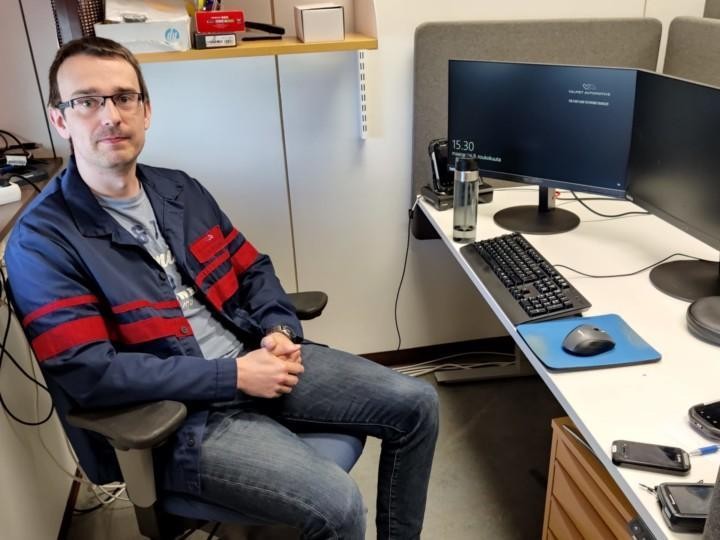 The Service Desk is the face of VA's ICT – the first contact to the customer
Maria started her career at VA in the paint shop, first measuring quality and later as a quality engineer for topcoat and case waxing. In the latter job, Maria was involved in a LEAN line error logging project. The project aroused her interest in the ICT, and she decided to apply to study ICT engineering. When Maria started in her new job in System Support – Service Desk, she realized that this was her dream job, and in a great team. Her current job is Team Leader – Service Desk.
"I like the challenges and responsibilities in my job, but the most I like are our great team and my colleagues, the customer contacts and working with our partners. This job is truly versatile and never boring. In our department, personal development is enabled and encouraged", Maria describes her work.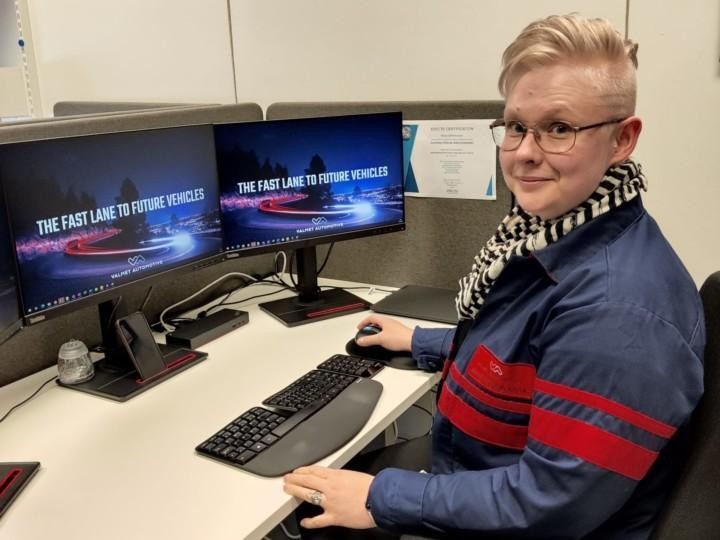 Our ICT specialists work in various areas. The department consist of five teams: ICT Infrastructure, Analytics & Information, Engineering Projects & Tools, Business Systems Development and Business Systems Development. Working in ICT requires problem-solving skills, responsibility, resilience, and diligence. A customer service attitude and fluency in English are also required. Of course, education and experience in the field are assets. The rapid pace requires quick reactions to situations. Solutions need to be found quickly, but the outcome must be sustainable and functional.
With new and effective solutions, the business of our company and the work of all employees will run more smoothly. Every function is important for the organization.