One of Valmet Automotive's commitments is Always Learn, which encourages continuous self-development. Mikko Komulainen participated in a training organized by the car plant, the aim of which is to support and develop individual career paths and skills. Below you can read some of his thoughts on manager training and working at VA.
Mikko, a supervisor trainee, recommends the training to anyone interested in a chance for career progression
"I started at Valmet Automotive in 2015 as an agency worker and then made the transition to VA's own staff. I have worked in the body shop all this time and I like it there. I quickly progressed from an installer to a substitute and then in 2017 to a team leader." Mikko describes his career at VA.
Mikko became interested in VA's manager training at the time of the earlier pilot, and when the current training was announced he decided to apply. We are currently about halfway through the training and Mikko is very pleased with his decision to apply.
The training has given a deeper insight and perspective on the topics, which he has already been able to use in role as a team leader. The training has covered topics such as leadership, production theory and how to interact with employees. There has been some group work in the training, too, and parts of the course have been organized in cooperation with the HR. Mikko is especially looking forward to the next few days, during which he will be given the opportunity to follow the work of a manager in his own department.
"It's important to know and understand your subordinates and to show genuine interest in them. A good manager is assertive but approachable. They know what they're doing, and familiarity with the area is a great advantage." Mikko describes the qualities that he himself wants to meet when he becomes a manager.
Mikko recommends the training to anyone interested in opportunities for advancement. He has been very positively surprised by how, with a basic school education and studies at an adult education center, you can achieve a wide range of jobs at Valmet Automotive. Employer-provided training engages people who genuinely want to progress. Career development and opportunities are real. Before the article was published, Mikko had already started working as a supervisor.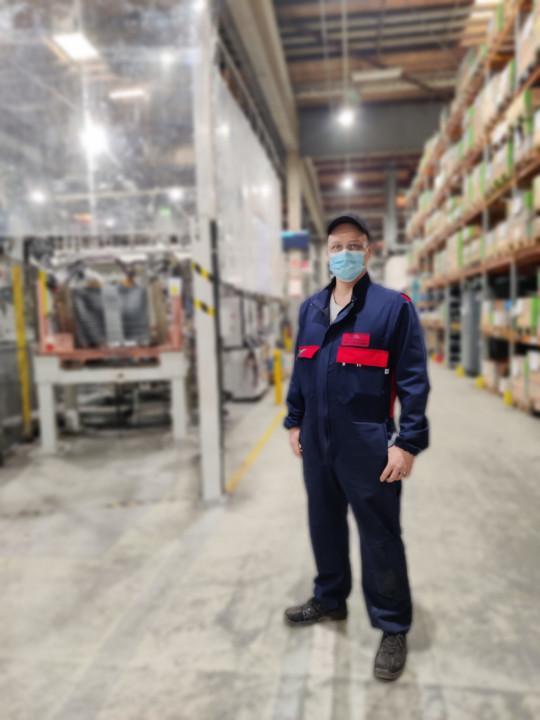 As part of its strategy, Valmet Automotive invests in employee development and supports individual career paths and skills. Career development is being made possible, for example, by making training opportunities available to all Valmet Automotive employees. The training courses are designed with a wide range of content and languages in mind.
Always Learn – an opportunity for development!