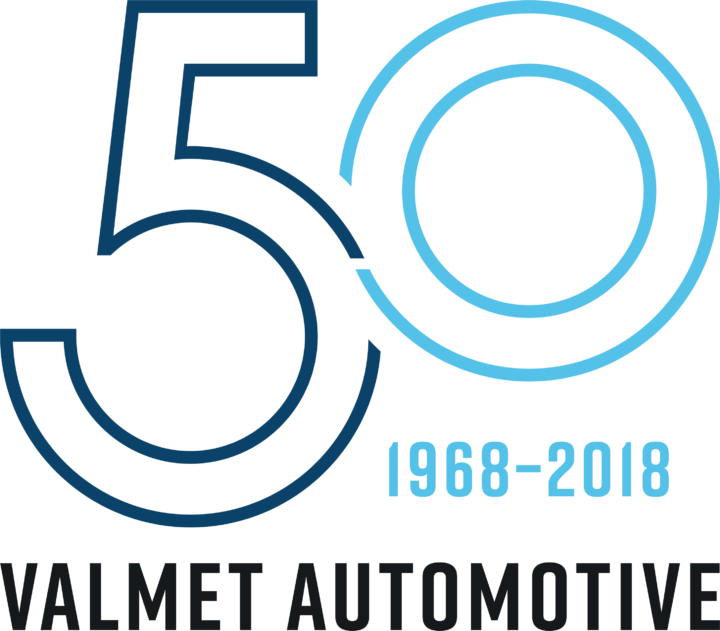 Valmet Automotive celebrates its 50th anniversary this year as a versatile expert in the automotive industry. Founded in 1968, the company has developed into a leading premium vehicle manufacturer, and expanded into engineering services, convertible roof systems and solutions of future mobility.
On August 15, 1968, Valmet and Saab concluded the Founders' Agreement over the car plant and filed the joint-venture Oy Saab-Valmet Ab to the Trade Register on November 29, 1968. The plant was located in Uusikaupunki, Finland, to manufacture cars for the Saab brand. Since the 1970s, the company has also contract manufactured vehicles for several other car makers.
The company has a reputation as an innovation forerunner in Finland, and the Uusikaupunki plant has been the leading user of production automation and robotics for decades. In the 1980s, Valmet Automotive stepped into engineering services, and for over a decade it has focused on electric vehicles and high-voltage batteries for automotive and industry applications.
With the ownership arrangements, the company was renamed Valmet Automotive in 1995. Since 2010, rapid growth and internationalization have characterized the company. Valmet Automotive's plant in Uusikaupunki is now Finland's largest production site. It produced 90,000 cars in 2017, making passenger cars one of Finland's most important export products.
Today, Valmet Automotive is an international service provider and system supplier, operating in four European countries and employing 6,000 automotive professionals. The number includes a team of 1,000 engineers in Finland and Germany, specializing on vehicle and manufacturing engineering, and high-voltage battery systems.
– Already for five decades, we have demonstrated that our work, know-how and engineering skills are world class. We expect our growth to continue as the technological change in which the whole automotive industry now finds itself offers us great opportunities in both engineering and manufacturing operations, says Mr. Olaf Bongwald, CEO, Valmet Automotive.
Valmet Automotive will be celebrating its 50th anniversary at all locations with various events starting from August 2018.

Additional information:
Communications manager Mikael Mäki
tel. +358 20 484 8011
mikael.maki(at)valmet-automotive.com
www.valmet-automotive.com and Facebook,  LinkedIn,  Twitter,  YouTube
Valmet Automotive is an experienced provider of automotive engineering, vehicle manufacturing, battery systems and convertible roof systems. Our special areas of expertise are premium cars, electric vehicles and convertibles. We employ 6000 professionals in Finland, Germany, Poland and Spain.