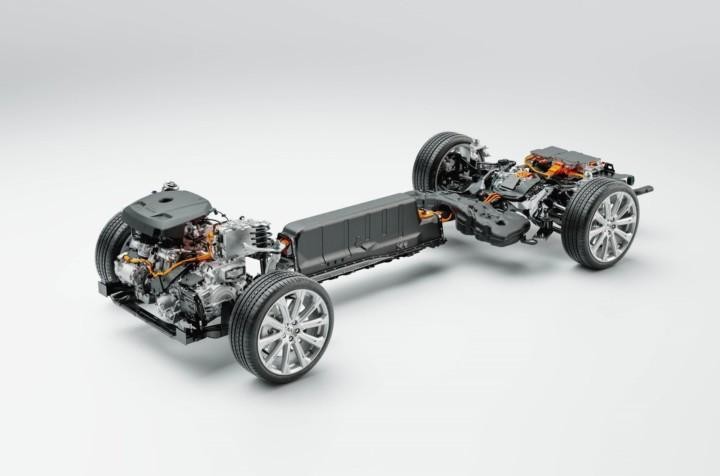 Valmet Automotive assembles the high-voltage batteries for Volvo's S60, V60, XC60, S90, V90 and XC90 plug-in hybrids at the Salo, Finland battery plant. Production has already started with a significant impact on plant employment. Volvo Cars is Valmet Automotive's first disclosed automotive customer for batteries, the agreement was announced in September.
The recent extension of the Salo battery plant serves the agreement with Volvo. The battery plant was extended by 3,500 square meters, and now the plant total area is 23,500 square meters. The extension enabled the construction of the new battery assembly line, while also taking into account the needs of growing logistics traffic.
With the Volvo manufacturing agreement, production in Salo expands to high-voltage batteries. Valmet Automotive provides the assembly and casing of battery packs for Volvo to make ready-to-install components for automotive manufacturing. Salo manufactures batteries for all Volvo's 60 and 90 series plug-in hybrids produced at the Gothenburg and Charleston plants.
Volvo's high-voltage batteries are assembled on a completely new production line designed by Valmet Automotive, featuring state-of-the-art technology. The battery production for Volvo employs about 250 people at the Salo battery plant.
– Volvo is showing the way in the electrification of automotive industry, and we share the same view and vision for the future of e-mobility. As a battery supplier, we are proud to support Volvo's journey towards fleet electrification, says Olaf Bongwald, CEO, Valmet Automotive.
Additional information:
Mikael Mäki, Manager, Corporate Communications, Valmet Automotive
+358 50 317 4308
mikael.maki@valmet-automotive.com
Image bank available at https://www.valmet-automotive.com/media/
www.valmet-automotive.com
Facebook   LinkedIn   Twitter   YouTube
The Valmet Automotive Group is one of the largest vehicle contract manufacturers in the world, Tier 1 systems supplier for convertible roof systems and for battery systems. In its strategic development, Valmet Automotive Group focuses on electromobility with the development and manufacturing of battery modules as well as packs for electrified vehicles. The activities in the group are organized in three business lines: Manufacturing, EV Systems and Roof & Kinematic Systems. Since its founding in 1968, Valmet Automotive has produced more than 1.7 million vehicles at the Uusikaupunki, Finland plant. Valmet Automotive operates two battery factories in Salo and Uusikaupunki. A third battery plant in Kirchardt, Germany, will start production in 2022. The company has locations in Finland, Germany and Poland. Valmet Automotive's largest shareholders are state-owned Finnish investment company Tesi and the Pontos Group, each with a stake of 38.46 %. 23.08 % is held by the Chinese Contemporary Amperex Technology Limited (CATL), the world leading manufacturer of battery cells for electric vehicles.