Valmet Automotive's fastest growing business line deals with battery systems. It's not just automotive, but whole industries and societies are undergoing a massive transformation, resulting in a huge need for battery systems. Within just a few years, Valmet Automotive has become a leading tier-1 battery system supplier globally. Now we have taken one step further and introduced our own Modular Battery Platform product family and its first product, the Modular Power Pack. Toni Ahvenlampi, the product manager, tells us more about it.
What is the Modular Power Pack?
The Modular Power Pack is a battery solution developed by Valmet Automotive, and the first introduced product of the Modular Battery Platform product family. It is our own brand product, a standard solution with utmost flexibility that meets basically any customer product specification. It's the right choice for both low and high voltage products. The Modular Power Pack is developed especially for the demanding use in off-highway machinery, bus & truck, and industrial requirements. And it's robust for harsh and challenging conditions.
"The product is well suited for use with series hybrids and fuel cells, and it is optimized for all applications requiring high peak power, fast charging, and long cycle life. We plan to start the series production in the autumn this year", says Toni.
The Modular Power Pack is produced by Valmet Automotive in Finland.
Furthermore, Toni says that the customer interest is high, and deals have already been done, but for the moment, nothing further can be said.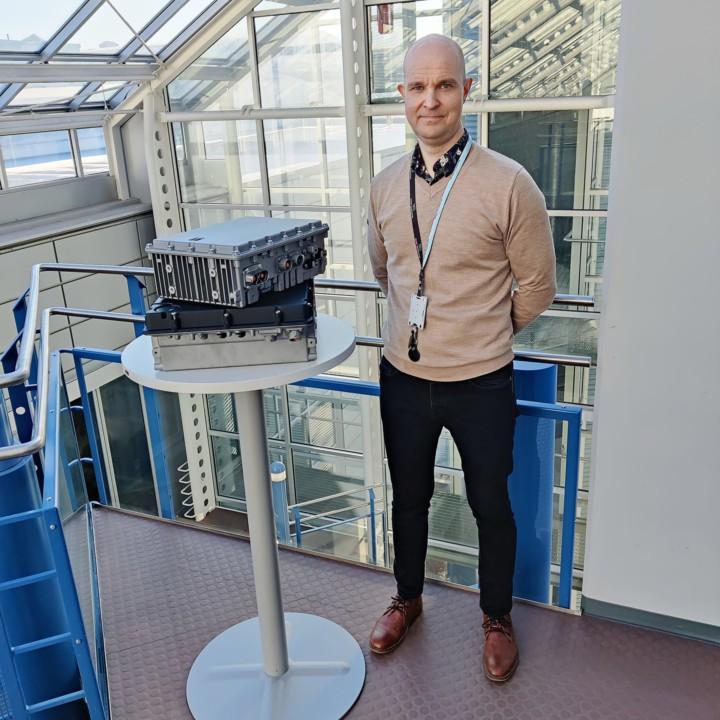 The future is electric – but is it ecologic, too?
In the future, mobility will be based on batteries, but how can the battery materials be recycled? Valmet Automotive is investing heavily in sustainability and is today a carbon neutral company in all its operations.
"Besides carbon neutrality, we have an agreement in recycling that enables us to recycle all the production side streams using Fortum's advanced technologies", Toni says. "We are constantly looking for alternatives for battery materials and batteries in recycling or reuse in a sustainable way. Sustainability and circular economy are an increasingly important competitive edge for companies."
Sustainability is one of Valmet Automotive's corporate priorities. Circular economy, recycling and green values play a major part in the designing the Modular Battery Platform family.
Electrification is a fast-growing industry trend
Battery industry is growing at a breathtaking pace. Valmet Automotive is one of the pioneers in the industry and supports other companies towards e-business with its products and expertise.
"Valmet Automotive has strong potential in the battery business, as proven by market research", Toni describes the future. "Batteries will take over the passenger transport, but there will also be huge  growth in the off-highway categories."
At Valmet Automotive you can be part of a fast-growing business: as Toni states, in this company you can challenge oneself and give your input to shape the battery business.