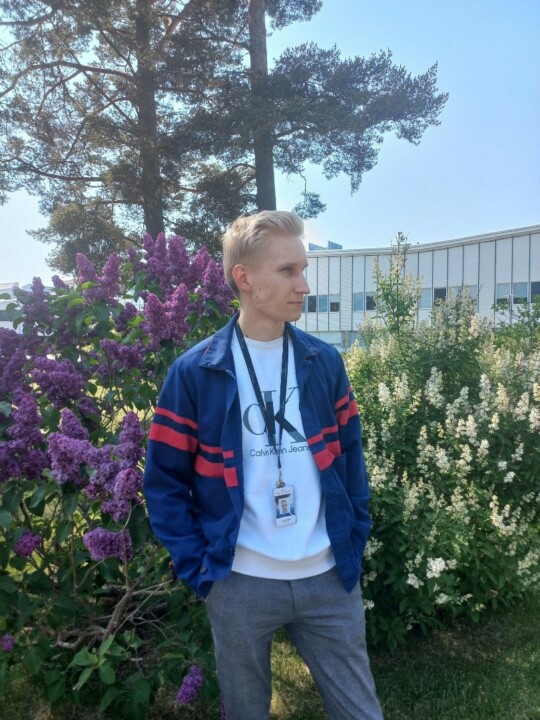 A few years ago, Lauri was working in the general assembly at the car plant. He wanted to join Valmet Automotive to get to know the Finnish automotive industry. Now, a couple of years later, he is studying industrial engineering and management. For the summer he returned to the Uusikaupunki car plant as a Change Management Trainee. Days were spent, for example, on product data management and maintenance.
Read below Lauri's thoughts from the summer:
"In my role, I particularly like the opportunity to work in an international environment in close cooperation with top names in the automotive industry, as well as the freedom to lead my own work. It's a pleasure to work when you can rely on your supervisor to always be there to support and help you when things go wrong, rather than supervise your work," Lauri reflects.
The most challenging for Lauri has so far been learning plenty of new software. Although learning the software platforms takes time, Lauri feels that he has gotten all the help and guidance he needs. On the other hand, he also sees the challenges as an excellent opportunity to experience success as he becomes more independent.
We asked Lauri why people looking for an internship should apply to Valmet Automotive. The answer was quite comprehensive:
"For those looking for an internship next summer, I would definitely recommend taking a look at what Valmet Automotive has to offer after the Christmas holidays. There are plenty of options, as well as applicants.
The location of Uusikaupunki is not to be feared, because although it may sound a bit challenging from a Turku-based perspective, the extensive remote working opportunities and bus shifts that are coordinated with the plant's shifts help a lot. Also travel-friendly employment benefits such as electric car charging, and of course the great seaside restaurants of the wonderful summer town make the Uusikaupunki car plant an attractive option in terms of location.
I would also recommend being very open-minded about the different positions and asking for more information about them, as every internship here offers equal opportunities to work in an industry unique in Finland and to advance your career at a fast pace!"
After the summer, Lauri continued his studies, having gained valuable experience in the industry.